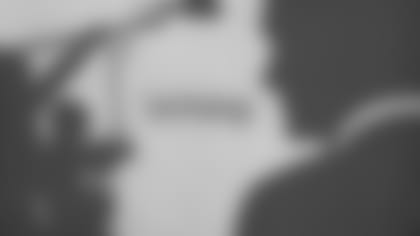 College bowl season is a fun time of the football calendar.
For a lot of players, bowl games offer the last chance for players to suit up in their college colors and play with their teammates one final time. For NFL hopefuls, it could be the last performance that they ever get to put on game tape.
As we roll into the new year, we're starting to hear more and more about the best draft prospects and where they might fall in the latest mock drafts. While most media outlets have been tracking the top prospects for months now, Smithology has learned, according to sources familiar with the situation, that a new prospect will soon be declaring for the 2016 NFL Draft – defensive lineman Santa Claus.
Many people may know the name Claus, but they aren't all too familiar with what he can do on a football field. With that in mind, I sat down with Fran Duffy, the man who breaks down all the X's and Ho-ho-hos here for PhiladelphiaEagles.com, to talk a little bit more about Claus' NFL potential and whether or not he'd be a good fit for the Eagles.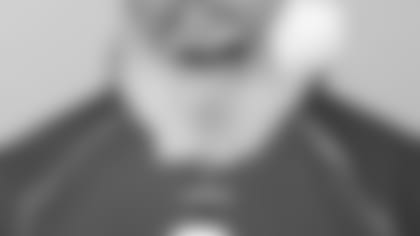 Position: Nose "Like a Cherry" Tackle
College: NPU (North Pole University)
Strengths: Highly elusive. A big-bodied player who looks to be built for the two-gap system. Organized, hard worker. Size. Deceptive athleticism. Leadership.
Weaknesses: Milk and cookies
Combine Stats (Projected):  4.3 40-House Dash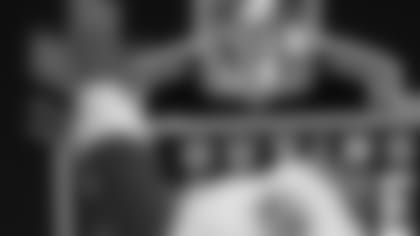 Fran Duffy: Alex, Santa is a big-bodied player with a bubble butt who is built perfectly for a two-gap system. An elusive man who's quicker than fast, he's a natural bender with the ability to contort his body and squeeze through blockers like they're chimneys. Santa has a bit of a dancing bear to him, and is able to take over a game at any time, with the ability to carry the defense on his back like a sack full of toys. He's got a high motor, his closing speed is unbelievable for his size, I mean the guy runs like a reindeer. He's squeaky clean away from the field, he's very active in the community and his teammates love him.
AS: One of his best skills has to be his ability to see the offensive linemen when they're sleeping and attacking them. He definitely knows who is bad or good.
FD: People talk about "instincts" all the time with men in his position, but I think all of that comes down to his preparation. No one is outworking Santa. The guy makes his list, he checks it twice, and he gets to work.
AS: Is age a factor here? I know that we've seen players coming out who are 23 or 24 and sometimes teams are hesitant, so how does Claus being 1,745 years old factor in?
FD: Honestly Alex, the guy works year-round to keep his body in perfect shape. The shape is a bit rounder than most scouts would like, but the work ethic is there for him to be great in the NFL. Still, you have to question his upside, when a guy has been doing it as long as he has, you have to question how much longer he can keep going at that rate.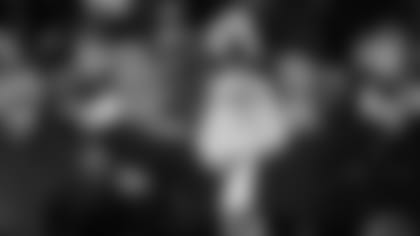 AS: Any hesitation among scouts about his off-the field-commitments? He's working hard 364 days a year to get ready for the big night, and he's declined his Senior Bowl invite this year to get ready for Christmas 2016.
FD: I would question his decision to not go to the Senior Bowl. What better opportunity could he have to prove himself to NFL scouts and decision makers than down in Mobile? That's poor advice from his agent. I would've liked to see him compete.
AS:

  Where would he fit on this Eagles team? Defensive tackle seems only natural, especially since he would be playing for a coach who looks strikingly similar to him.
FD: That's the thing, I feel like he's a perfect fit in this system. I saw this guy practice last year, and trust me, no one hits the sled like Santa. Coach Jerry Azzinaro will love that, and he's built to play in the NFC East because he's used to the cold weather.
AS: How much of Santa have you actually been able to watch? I know there is a lot of film on him. Is there any Santa film that stands out to you the most?
FD: I've been able to get through a lot of film on Santa over the years, and he's impressed me every time I've watched him. His ability to deliver the Red Ryder BB Gun in A Christmas Story was truly unforgettable, I could watch that for 24 hours straight one day a year if there was any possible way that I could. Santa showed that he wasn't just a heavy-legged waist bender in The Nightmare Before Christmas. He was able to get really skinny on that tape, a necessary trait for defensive linemen if you're going to shoot through gaps. I thought he showed even more versatility in The Santa Clause (not so much in the pair of sequels that followed). Still, I can't talk about Santa without mentioning his Herm Edwards moment, the one everyone remembers, in the Miracle on 34th Street.
So perhaps one day, if Santa Claus ever does suit up in midnight green, you can say that because of this scouting report, you know him better than Buddy the Elf does.
Happy holidays, everyone.