When opportunity knocks, open the door.
For new Eagles Offensive Coordinator Shane Steichen, the opportunity to coach in the NFL knocked on his door in 2011 when the then-San Diego Chargers offered him a position on its coaching staff.
However, it was as a defensive assistant.
To that point, Steichen had spent his entire football life on the offensive side of the ball. He led Oak Ridge High School in El Dorado Hills, Calif. to a conference title as a quarterback and played the position in college at UNLV, the same school that produced Eagles Hall of Fame quarterback Randall Cunningham.
Steichen's first full-time coaching gig was as an offensive assistant at the University of Louisville.
But NFL coaching opportunities are rare, so Steichen opened the door and began his journey up the NFL ranks, where he is now hoping to lead the Eagles' offensive attack back to prominence in 2021.
Steichen wouldn't have the reins of the Eagles' offense today if it wasn't for that opportunity in San Diego, where Steichen spent two seasons (2011-12) on the defensive side of the ball.
The experience was invaluable for Steichen.
"The way defensive coaches looked at offensive football and how they dissect it from how they wanted to cover guys defensively and what offenses did, and looking at their tendencies, and how they broke an offense down was very intriguing to me," Steichen said during a recent edition of the Eagles Insider podcast.
"Just to be a part of that for two years was invaluable because now when I flip back on the offensive side of the ball in 2013, I had a great understanding of what defenses were trying to do defensively to take away certain things and the coverage techniques they played, and how they wanted to match routes up," Steichen said.
If 2020 – Steichen's first full season as the Chargers' offensive coordinator – was any indication, Steichen's knowledge of defenses has its advantages.
Under Steichen's direction, the Chargers' offense was ninth in the league in yards per game with 382.1. The Chargers also allowed the fourth-fewest giveaways (16, tied), ranked sixth in the league in passing yards per game (270.6), and was ninth in third-down percentage (44.2 percent).
What is Steichen's key to success? Catering the offense to fit the personnel. That starts with the quarterback. In Steichen's case, that was rookie Justin Herbert, who won the AP Offensive Rookie of the Year Award. Herbert threw for 4,436 yards (the second most by a rookie in NFL history), 31 touchdowns, and only 10 interceptions for a quarterback rating of 98.3. He also completed 66.6 percent of his passes.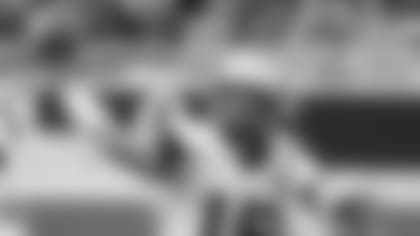 "I think what your quarterback does well ultimately determines the kind of system you're going to run offensively," Steichen said. "You might have one quarterback on your roster that has a different skill set than the other one if it matches up like that, so you have to be able to adapt as a coach to what that quarterback does well."
"If you can be multiple in what you do, but keep it simple and get really good at those things, I think that's when an offense can really take off," he added.
Opportunity has once again knocked on Steichen's door. This time, new Eagles Head Coach Nick Sirianni made the call. The two coached together with the Chargers for four seasons. It's no surprise that Steichen answered the call, seeking the chance to replicate the success he had with the Chargers here in Philadelphia.