Donovan McNabb is embarrassed. He said it Sunday afternoon, he said it on his blog and he reiterated it on Wednesday at his weekly news conference.
For a quarterback still used to the success he had just a few years ago, a 2-3 record isn't really acceptable – regardless of which teams the Eagles think they should have beaten. That's why McNabb called a players-only meeting on Monday. It's not about being better than teams, it's about beating them.
And with the Eagles two games behind both Dallas and Washington for second place in the NFC East, now would be a pretty good time to change that.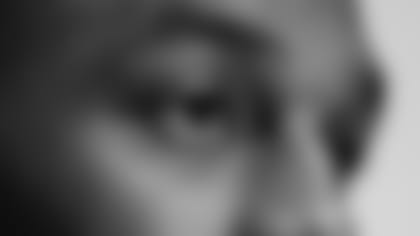 QB Donovan McNabb
"I tried to let (the team) know that it's easy for us to sit and say we could be undefeated right now or we should be 4-1, whatever it may be, but we're not. So, in order for us to correct that and put these four or five games behind us, we have to do it right now," McNabb said. "And in order for it to be done, guys have to dig deep. You have to challenge yourself, and you have to go out here and display that on the football field and get the job done on Sunday."
McNabb said he hasn't seen a lack of urgency, but that carrying it through an entire game has been the Eagles' biggest problem. Despite quick starts in every game this season, the Eagles haven't scored a second-half touchdown since Week 2 in Dallas, and were virtually stagnant offensively last Sunday after the first drive.
And with the remainder of the NFC East playing legitimately lights-out football, the Eagles' leeway for tough losses, now, is virtually barren.
"I think everyone has to understand what situation we're in. It's a one-game-at-a-time approach, but you have to have a sense of urgency to go out and change (things)," McNabb said. "And in order for us to change that, we all collectively have to do it at the same time."
So McNabb saw the opportunity to dig into one of the resources he hasn't used up – his leadership. But, in the meeting, other players had the chance to offer their perspectives and encouragement.
Before the meeting, did the Eagles know that they needed to play better? That's a fair point to assume. But hearing it from McNabb turned up the volume. No one was going to miss the point.
"He's the leader of our team. He kind of expressed to us his confidence that we know we are a good team, but it's not acceptable the way we've been playing," wide receiver Kevin Curtis said. "We have to win those games. Those are the games that haunt you down the stretch. Rather than wait until the end of the season to fix all of that, now we have to take control."
McNabb said he doesn't need a "C" on his jersey to lead, and he doesn't feel anybody else does, either. But with a ship that's not sinking but is headed for the rocks, someone needed to take the wheel.
"If you're sitting here at 2-3 and you think we're OK, then you're wrong. You can be an older guy, you can be a younger guy, it doesn't matter. If it's something that you want to say, get it off your chest," McNabb said. "I felt that it was needed, and I did that many other times in the previous years. That doesn't make you a bigger leader or a captain that people would pick as their guy.
"You have to enjoy your job, have passion in your job, and my passion relies on me going out and doing what I have to do and winning, and if we're not doing it, then I have a problem with it."