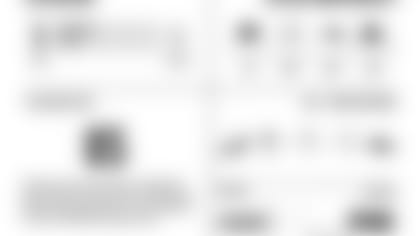 After an injury-plagued 2015, the Ravens will look to rebound this season. Throughout the year Baltimore placed starting quarterback Joe Flacco (knee), running back Justin Forsett (broken arm), linebacker Terrell Suggs (Achilles) and wide receiver Steve Smith Sr. (Achilles), among others, on Injured Reserve. It finished with a record 21 players on the list and ended 2015, 5-11, just one year removed from a 10-6 finish and playoff run.
Because of the toll those losses took on the team, the Ravens' play certainly suffered. They had the No. 26 rushing offense, ranked 24th in points allowed per game and had four quarterbacks take snaps during the entirety of the year. With Baltimore's key players now healed, expect the Ravens to be a much different group in 2016.
In the offseason, Flacco was penned to a three-year contract extension and Smith determined he would hold off on retirement to play another season. Then the Ravens added a few pieces in free agency, including Pro Bowl safety Eric Weddle, veteran wide receiver Mike Wallace and tight end Benjamin Watson. But, Baltimore also lost a starting offensive lineman in Kelechi Osemele and linebacker in Courtney Upshaw. Although, it did take tackle Ronnie Stanley with the No. 6 pick in this year's NFL Draft. 
The Eagles and Ravens will meet in 2016, for the first time in the regular season since 2012, during Week 15. That late in the year, injuries could very well be a factor once again. The teams are set to kick off at 1 PM in Baltimore. The Eagles hope to see a similar result as they last time they went head to head with the Ravens when they were able to squeeze out a 24-23 victory following a big defensive stop in the final minutes.
Baltimore Ravens
Key Additions
Key Losses
LB Kamalei Correa
DE Chris Canty
T Ronnie Stanley
QB Jimmy Clausen
WR Mike Wallace
WR Chris Givens
TE Benjamin Watson
TE Richard Gordon
S Eric Weddle
SS Will Hill
 
G Kelechi Osemele
 
TE Allen Reisner
 
QB Matt Schaub
 
LB Daryl Smith
 
FS Brynden Trawick
 
LB Courtney Upshaw