The Eagles' defense has had the same philosophy for decades – Dominate the trenches, stay aggressive, and rotate, rotate, rotate. Schematics come into question when a new defensive coordinator enters the building. Sean Desai plans to implement his concepts while keeping what makes the Philadelphia defense special.
"He knows how dominant we are," Haason Reddick said. "He knows what type of defense this is and what type of ball we play. We are an attacking-style defense that wants to get after you. We wanted to keep that part of our identity intact."
Desai has done that and much more.
Desai brings a wealth of experience to the NovaCare Complex, but he knows that his players also have that. Eleven of his defensive players have played five or more seasons in the NFL.
Even with a heavy veteran presence, the defense has fresh faces with the 11-year coach being one of them. Desai is happy with the progress his group has made, learning new schemes and terminology while playing at a high level.
"I am proud of the way we have jelled," Desai said. "We have connected well. We are putting all those pieces together, and now it is an exciting time where we are getting ready for game week and preparing for our opponent."
The Eagles' defense played at an all-time level last season, ranking second in total defense and first in pass defense. The defense also logged the third-most sacks (70) in an NFL season.
While introducing a new system, Desai realizes that he needs to keep certain aspects of what worked so well last year.
"He's bringing some of his own concepts over," Reddick said. "I think the biggest thing for him has been not changing too much."
One of the main philosophies for the Eagles is to rotate along the defensive line. That helps keep players fresh and gives the D-line an advantage over a tiring offensive line.
This tactic has played a vital role in the success of the franchise. A prime example was the Super Bowl LII victory over this week's opponents, the New England Patriots, where seven defensive tackles and edge rushers recorded at least one tackle in the game.
Desai will not shy away from that considering how important rotation is to the success of the franchise.
"That is a core defensive philosophy that has been at the Philadelphia Eagles for almost two decades, and we are going to continue that," Desai said. "We are going to roll guys and play guys to make sure we are fresh throughout the game."
"Our rotation is always big up front," Fletcher Cox said. "That is the way it has always been here. All you can do is appreciate that he is keeping it going."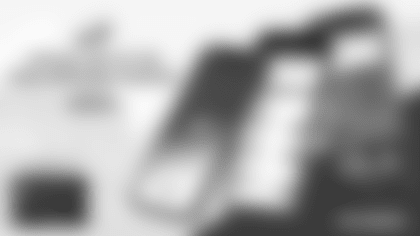 Eagles Mobile App
Stay connected with the Eagles anytime, anywhere with our official mobile app. Receive the latest news, watch behind-the-scenes videos, and more.
Players have been very appreciative of Desai's willingness to listen and his ability to teach the game.
That comes from the Connecticut native's educational background.
Desai attended Boston University for his undergraduate degree, majoring in philosophy and political science. He then attended Columbia University, where he earned his master's degree in higher and postsecondary education. Desai ended his schooling by receiving his doctorate in educational administration from Temple University in 2008.
"He is really smart; he is a guru," James Bradberry said.
"He is really good at X's and O's," Nolan Smith said. "When he draws stuff up on the board, he gets you to understand the overall picture."
His knowledge of the game and life experiences make him an appealing coach to have around, one where players want to do everything possible to help him succeed.
Players like Jalen Hurts and Darius Slay have talked about his willingness to receive feedback and his open-door policy.
"We have a great understanding," Slay said. "We talk every day; he always asks for my input. I need to use my ability to make his defense great."
With one offseason to learn a new style and grow as a group, that can be challenging.
Part of the learning process has been keeping things simple to make it easier on the defensive players.
"As a coordinator, you want to make it as simple as you can," Brandon Graham said. "Desai is doing that so we can go out there and just play. There is a lot of stuff that you learn in these first games together."
Graham, being a 14-year veteran, knows what it takes to play under a new defensive coordinator and what is in store for his team this season.
Going into Week 1 against the Patriots, the defense is in a good place, but Desai and his players know things will not be perfect right away.
"We have been working to overcome challenges through the offseason and Training Camp," Desai said. "We feel like we are in a good spot and have a good foundation that we will continue to build on." – Written by Owen Boyle
The Birds hit the field for a hot week of practice. Check out the best photos as the Eagles prepare for Week 1 against the Patriots.