Facing injuries at the safety position, the Eagles took advantage of their practice squad depth Tuesday by signing Keelan Johnson to the active roster. Johnson, 5-11, 212, is a rookie out of Arizona State who spent the preseason with the Miami Dolphins. Johnson was then signed to the Eagles practice squad prior to the start of the regular season, where he had plied his trade ever since.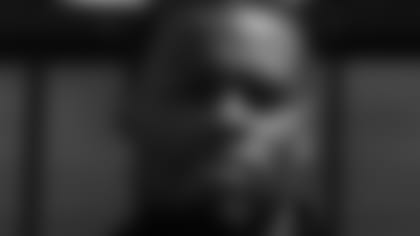 In order to make room for Johnson on the roster, the Eagles released linebacker Emmanuel Acho.
At safety, rookie Earl Wolff is still working to return from a knee injury that has kept him out of the Eagles' last four games. Elsewhere, Colt Anderson and Kurt Coleman both suffered injuries in the loss to the Minnesota Vikings that will be monitored throughout the week. Neither is a lock to be able to play on Sunday night against the Chicago Bears. That leaves Nate Allen and Patrick Chung as the only fully healthy safeties on the roster.
"It's going to hurt, but I know we have plenty of guys who are ready to step in, and (the front office) may call a couple guys up," Coleman said Tuesday. "If it's their turn, they have to come in here, step into a role and perform."
Johnson is a former first-team All-Pac 12 player for the Sun Devils who ranked 11th in the nation with five interceptions as a senior.
Wolff, meanwhile, said that he expects to be on the field come Sunday night.
"I'm feeling pretty good," Wolff said Tuesday. "It's still not 100 (percent). It's still not 100, but it's close enough to where I can push it. Of course, it might be a little sore, but I'm pretty sure I'm going to go on Sunday.
"(A setback) would be the only reason I wouldn't play."