Last week, head coach Chip Kelly said that there are still conversations going on with free agents who are still on the market.
Apparently, one of them is with former Cowboys and Browns wide receiver Miles Austin.
Per NFL Network's Ian Rapoport, the Eagles are scheduled to host the two-time Pro Bowl wideout this week in Philadelphia.
The 6-3, 215-pound Monmouth product had back-to-back 1,000-yard seasons with Dallas from 2009-10 as he totaled 150 receptions for 2,361 yards and 18 touchdowns. He earned an invite to the annual all-star festivities following each of those seasons.
Injuries have limited him in recent years, but he has still been productive. In 2012, Austin played all 16 games and had 943 yards receiving and six touchdowns. Last offseason, Austin signed with Cleveland and had 568 yards and a pair of touchdowns in 12 games. In all, Austin has 348 catches for 5,049 yards and 36 touchdowns in nine NFL seasons.
The Eagles currently have five wide receivers on the roster and two of them spent last season on the practice squad. A sixth receiver, Jeff Maehl, is an exclusive rights free agent.
The 30-year-old Austin remains in contact with another former Cowboy in DeMarco Murray. The two attended UFC 185 together the weekend after Murray signed with the Eagles.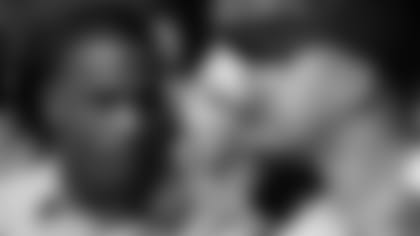 Update: Eagles To Sign Austin If Visit Goes Well
Rapoport offered an update late Monday morning stating that if all goes according to plan, the Eagles will sign Austin when he visits this week.
Update: Eagles, Austin Reportedly Agree To Terms
Rapoport remained on top of the situation all day and into the evening as he reported that the Eagles and Miles Austin agreed upon the terms of a one-year deal worth $2.3 million.
Why haven't the Eagles announced anything official? Austin still has to take his physical which will take place on Tuesday, per the Eagles' sideline reporter for radio broadcasts Howard Eskin.