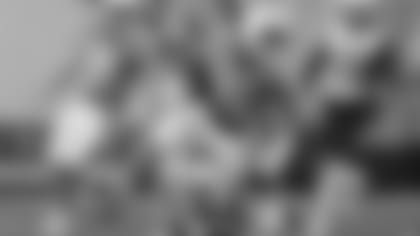 The next step in an already busy free agency for the Eagles will be adding a productive veteran running back, according to Mike Garafolo of Fox Sports.
The 12th-overall pick in 2010, the 27-year-old Mathews has two 1,000-yard rushing seasons to his credit. In 2011, he ran for 1,091 yards on 4.9 yards per carry on his way to the Pro Bowl and in 2013, he ran for 1,255 yards on 4.4 yards per carry. Over his career, Mathews has rushed for 4,061 yards and 23 touchdowns on 4.4 yards per carry while catching 146 passes for 1,110 yards and one touchdown.
In 2014, Mathews played only eight games because of shoulder, knee and ankle injuries, rushing for 330 yards on 4.5 yards per carry.
At 6-0, 220 pounds, Mathews would bring a physical dynamic to the Eagles backfield and his downhill running style would seem to be an ideal fit for the Eagles offense.