General manager Howie Roseman, head coach Chip Kelly and the rest of the Eagles personnel staff have gone to great lengths to find the wide array of players on the Eagles roster. From Emmanuel Acho to Earl Wolff, the 90 players on the Eagles come in a variety of shapes and sizes. At 5-8, wide receiver Damaris Johnson is the shortest Eagle and is a full foot shorter than the tallest Eagle, defensive end Clifton Geathers. At 340 pounds, Geathers is also the heaviest Eagle, 165 pounds heavier than both Johnson and DeSean Jackson
Age-wise, the spectrum runs from rookie Joe Kruger, 21, to the oldest player on the roster, soon-to-be 33-year-old Michael Vick. Vick is one of nine players on the Eagles over 30.
There are 46 offensive players on the roster, led by 17 offensive linemen and 12 wide receivers. Forty players call the Eagles defense home, led by 16 players along the defensive line, while there are four special teamers.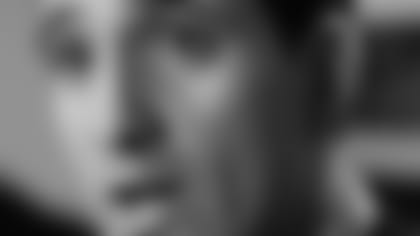 There are 60 different colleges represented on the Eagles roster, led by five former Oregon Ducks (Patrick Chung, Dennis Dixon, Casey Matthews, Will Murphy and Isaac Remington). Cincinnati (Connor Barwin, Brent Celek, Trent Cole and Jason Kelce) and LSU (Donnie Jones, Bennie Logan, Russell Shepard and Brad Wing) each sport four Eagles. While at LSU, Jones was a member of the 2003 national champions, which makes him one of three players on the roster with that distinction, along with Riley Cooper (Florida 2007 & 2009) and Damion Square (Alabama 2010, 2012 and 2013).
What about home towns? The Eagles have one of the more international rosters in the NFL, featuring players from five different countries. Beyond the United States, the Eagles also have a Canadian (Danny Watkins), an Australian (Brad Wing), an American Samoan (Isaac Sopoaga) and a player born in Jamaica (Patrick Chung). There are also 28 states, 29 if you include the District of Columbia, represented on the roster. The most represented state? Texas forever, as 13 native Texans narrowly edge the 12 Californians.
Finally, how does the draft pedigree of the Eagles roster break down? With an influx of rookie free agents on the roster heading into Training Camp, a full one-third of the 90 players on the Eagles roster were undrafted coming out of college. Beyond that, there are eight former first-round picks, 11 former second-round picks, five third-rounders, 11 fourth-rounders, 12 original fifth-round picks, four sixth-rounders and nine seventh-round picks.
Five of those first-rounders are homegrown players, a good representation of the rest of the roster as 53 of the 90 players on the roster (about 59 percent) originally joined the NFL with the Eagles.