When examining the makeup of the Eagles' personnel department, it's clear that general manager Howie Roseman values a wide spectrum of opinions. On one side, Roseman's ear belongs to long-time NFL personnel men like vice president of player personnel Tom Gamble and senior football advisor Tom Donahoe. On the other, fresher faces like special assistant to the general manager Alec Halaby and assistant director of player personnel Ed Marynowitz provide their own perspective. But the beauty of the dynamics of the scouting department, according to those involved, is that there is no tension between differing opinions.
"Everything's a very collaborative effort," said Marynowitz, who joined the Eagles after four years serving as Alabama's director of player personnel. "There's great communication between (head coach Chip Kelly) and Howie and then all the assistant coaches, our scouting department, everybody just kind of interconnects and discusses the players and talks about those things. I think the more we're on the same page, that's kind of the recipe for success."
Donahoe and Gamble both began their NFL careers in the 1980's, when Halaby and Marynowitz, along with director of college scouting Anthony Patch, were somewhere between toddlers and tykes. But there's no disconnect between the gulfs of experience.
"The thing with these guys is they're great teachers," said Marynowitz. "It's not like they're trying to hoard information and not help you out, so it's good to be able to bounce ideas off those guys and we've got a great blend of experience and youth that I think works really well for us."
"It's about bringing the right people into the building, having the right people around, asking the right questions, listening to the right people," said Gamble. "That's good. The dialogue's good. The communication's good. Communication with coaches is good ... (The player personnel department) is as good as anywhere I've ever been in terms of dialogue, communication, how we're set up, staffing."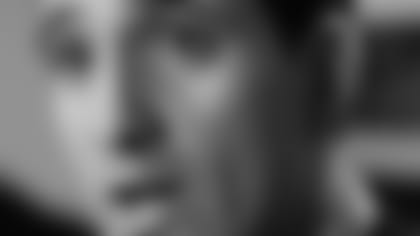 The ease of communication throughout the personnel department is a common theme.
"The important thing is communication and (Roseman) is great at communication," said player personnel executive Rick Mueller, who has a wealth of NFL experience himself. "We spend a lot of time talking about our process, talking about our players and talking about other players. He's accessible all the time and it's refreshing. He's innovative, he likes to think outside the box and find the best way to do things."
The staff didn't just show up together out of the ether, of course. Roseman had to work to bring in the diverse set of opinions in the Eagles front office. Marynowitz, a skilled recruited at Alabama, was recruited away to the NFL by Roseman. Gamble traded the West coast for the East coast in his return to Philadelphia.
It was all part of Roseman's plan to provide him with an assortment of opinions that will help shape the future of the Eagles roster.
"You talk about our scouting staff and the guys that we have in this room and the guys that we have upstairs, it's a great combination of experienced guys and young guys with great potential," Roseman said. "It's all about, in anything you do and specifically with this, you want to have the best people around you. The timing worked out great for us to be able to get some of these guys who we think are really good at what they do and they fit. The pieces of the puzzle all fit together and it's ok to have differences of opinions and we iron those things out. I think there are a lot more people involved in the process maybe than we've had in the past."