On Tuesday evening, general manager Howie Roseman spoke with Merrill Reese and Anthony Gargano on his weekly radio show on Sportsradio 94 WIP. Like everyone in the organization, Roseman was extremely satisfied with the Eagles' 33-27 win over the Redskins. Roseman was impressed with the defense but was perhaps most impressed with the team's ability to fight back when faced with adversity.
"The energy our team has shown and really how hard they've worked since Coach (Kelly) has been here has been tremendous and we were really excited to take that first step against the Washington Redskins," Roseman said. "I have a lot of faith in our coaches and our players. We have a lot of good players on this football team, but the way that they've worked and bought into everything, it's exciting to think about the possibilities."
After the Redskins scored the first of the game on a disputed fumble recovery, which looked to be a batted down forward pass, the Eagles drove back down the field to notch a field goal. With a first-year head coach and a team that won only four games last season, the Eagles could have gotten down on themselves and fallen apart. Instead, they rattled off 33 straight points, much to the delight of their general manager.
"Coach talks a lot about how we react to turnovers, and I thought our team did a great job of taking that negative and turning it into a positive," Roseman said. "Starting out that game that way and marching down the field and then having some adversity, that's a lot of credit to our football team and our offensive players to be able to come back and drive the ball down again."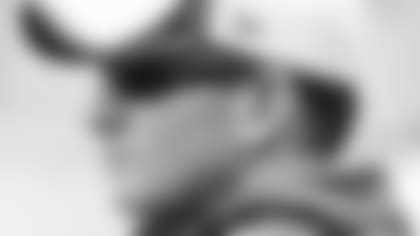 The conversation soon switched to the defensive side of the ball, with Roseman raving about first-year defense coordinator Bill Davis' mentality throughout the preseason and into the season opener.
"When you talk about our defense, you go through the preseason and there are going to be a lot of things that you aren't going to be able to show, but we want to be able to evaluate our own players," Roseman said. "For Coach (Davis), he knew that there was going to be part of our defense that we were going to have to work on in practice and maybe wouldn't be visible to everyone else, which is a good thing for us. I think he's a tremendous defensive mind. He's very passionate about defensive football, so he did a great job last night of setting the tempo right from the outset.
"One of the great things that Coach Davis has done is that he allowed (the defensive players) to work on some areas in the preseason to get comfortable to it. It's probably no different to your golf game when you're on the driving range, Merrill. You're working on some aspects of the game and trying to get better."
Roseman also discussed some individual players from the Eagles defense, including two standouts from Monday night. One of those players was second-year linebacker Mychal Kendricks, whose versatility stood out to Roseman.
"He's got some rare traits when you talk about him and his ability to be explosive as a blitzer, to be able to cover tight ends that are so versatile in this league, and to also play physical in the run game," Roseman said of Kendricks. "He was able to show case all of his skill-sets last night and he's got an opportunity to be a heck of a player for us."
In the secondary, newcomer Cary Williams was outstanding in his Eagles debut, recording an interception, a sack and also broke up a pass on a crucial Washington fourth down attempt late in the game to help the Eagles secure the victory.
"The one thing that you talk about with him is that he's got length, he's got speed, he's got ball skills and then he's a physical football player," Roseman noted. "We needed some attitude players and when he's out on that football field between the lines, he's going to bring it. He's going to give it everything that he's got.
"He plays with tremendous passion… there's a play that I thought really showed what kind of player he was and how much passion he has for the game. When Michael had that 35-yard run and got hit out of bounds by DeAngelo Hall, there were two guys who ran the length of the sideline to go pick him up, and one was Cary Williams."
Roseman echoed what Chip Kelly has been saying about needing to build on that first win. With the San Diego Chargers coming to town on Sunday, Roseman expects Eagles fans to help the team's effort at the home opener.
"We need our fans," Roseman said. "We need to be loud. We need our twelfth man. I know our fans are going to show up and do a great job to support our football team, and it's going to be exciting."