By the end of the Eagles' first full-contact practice of the season Saturday, two Pro Bowl players were conspicuously missing from the sidelines.
One? Unexcused, but expected. The other? Unceremoniously limped off during workouts.
Guard Shawn Andrews still has not reported to camp, citing "personal issues," while cornerback Asante Samuel, the team's prized offseason acquisition, pulled up lame with a strained right hamstring.
"He felt better once he got inside. He'll probably have an MRI [Sunday]," head coach Andy Reid said after Saturday's afternoon practice. "It was more positive after her left."
Reid didn't seem overly concerned with either situation.
"I'm going to coach the guys that are here. That's what I'm going to do," Reid said. "And then when I have something to share with you guys about Shawn, I will. But I don't have anything for you right now."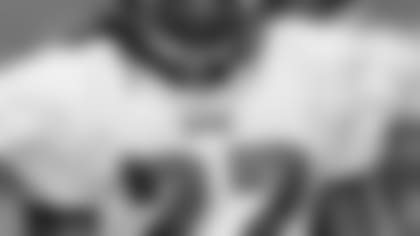 CB Asante Samuel
Initially, Samuel's grasping of his hamstring and subsequent limping may have raised alarms of a reoccurring problem, but the injury is not to the same hamstring that kept him grounded during June's Organized Team Activities (OTAs).
Samuel pulled up during a seven-on-seven drill, and limped to trainer Rick Burkholder. Burkholder helped Samuel stretch out the hamstring in his tent, then they returned to the locker room.
As for Andrews, "stalemate" might not be the best term to describe his situation. It's still not evident exactly what the issue is, only that his agent Rick Moran said it wasn't contractual. He has been placed on the team's reserve/did not report list so they could sign another player, who turned out to be guard Cameron Stephenson.
"It's a personal situation, and we'll respect that," team president Joe Banner told reporters Saturday. "I just want to respect his privacy."
As a whole, however, Reid remained optimistic. He said that Andrews' absence is allowing Max Jean-Gilles to get some much-needed reps with the first-team offense, and that players took the first hitting practice seriously.
"It looked like they were excited and ready to go. I liked the tempo. And was everything right? No, not everything was right," Reid said. "But the assignments were right. It's just the techniques. We need to knock some of the rust off."
Both Reid and Banner also addressed cornerback Lito Sheppard's situation. Sheppard arrived at camp on time, but made it clear that he wasn't exactly thrilled with his contract and the possibility that he might not start.
"I would hope he would want to start. Lito's a very competitive guy, and a very talented guy," Reid said. "So I would be very disappointed if he didn't want to be the guy."
Banner said that he believed both Sheppard and running back Brian Westbrook would be treated fairly, and that reporting on time couldn't hurt their chances of getting what they wanted.
He called the negotiating process "psychological," and the front office's mindset is eased because both players reported on time.
"Your goal is to have everybody on the team feel good about everything," Banner said. "The reality is that there's 80 players in camp, and 53 guys making the final roster. There's always going to be some situations. What varies is how people react to them."
Left tackle Tra Thomas and fullback Luke Lawton left practice early with cramps. Reid said they should be fine.