If America went bankrupt, college football announced a playoff format or the Earth stopped rotating around the sun, it wouldn't register with Andy Reid.
His Eagles are living in a fish bowl right now.
Even though they need help to get in the playoffs, Reid has his team focused on one thing: controlling what they can control.
Right now, that consists of winning their final two games of the regular season. Everything else is purely speculative at this point.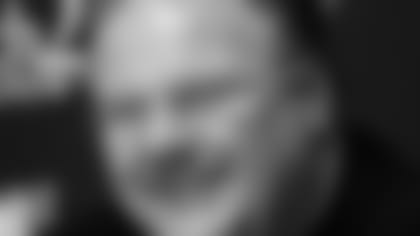 Head coach Andy Reid
It's a message Reid has tried to deliver all season long.
"I harp on this all year," Reid said. "Control what you can control. Don't stress about the other stuff. We have plenty of things we need to work on for the Washington Redskins. One of them isn't watching the other games and getting emotionally caught up in those and so on. Let it happen. Let those games happen. Whatever happens happens. Take care of your business."
The day after the Eagles remained alive in the NFC playoff picture with a 30-10 thrashing of the Cleveland Browns on Monday Night Football at Lincoln Financial Field, Reid and the coaching staff was back to work preparing the game plan for the Redskins.
So what if the Pro Bowl team is announced on Tuesday? Who cares about impending free agency in the offseason? None of it matters. All of these issues are things that can be addressed at a later date.
"I haven't even gone there," Reid said. "I honestly haven't. We're kind of in the grinder right now."
Following the debacle in Baltimore three games ago, the Eagles seemed hard-pressed to make a playoff run. Somehow, though, the team circled the wagons and has done exactly that.
Reid knows just how rare that is, especially in the NFL.
"The guys are the ones doing the job," Reid said. "They're the ones that are stepping up and handling this thing. My hats off to them. That's not an easy thing to do where they were at a few weeks ago. They've rallied themselves and they're just playing their hearts out. You saw that last night.
"By record, a team comes in with the record that Cleveland has, you could have a letdown. There was no letdown. Our guys were emotionally as excited to play in that game as they were the Giant game. That doesn't happen at a lot of places around this league. I was proud of them for that."
Even though fans would love to compare this season's late playoff push to that of 2006, Reid realizes each season takes on its own persona.
"Every season has its own highs and its own lows," Reid said. "I think when you are on the outside looking at it, it looks just like that. It looks like highs and lows and all of a sudden the Eagles are kind of back at the end. When you're in it, they are all different situations. There are just so many different things that arise, it's not quite as easy to compare that is maybe what it looks like from the outside."
Even if each season exists in its own fish bowl.