Andy Reid's traditional day-after press conference, this one after an impressive 23-11 Divisional Playoff win at New York, contained the slightest bit of variation from his typical remarks.
After rattling off the post-game injury report, Reid usually includes some variation of the phrase, "We look forward to the challenge of playing (insert next opponent here)" in his opening statement to the media. It's not rare for Reid to use the exact same wording on his cliché multiple times per week.
But on Monday, Reid, perhaps sensing a growing sentiment that the Eagles could overlook their NFC Championship Game opponent, never used that sentence. He threw reporters a bit of a changeup, willingly or not.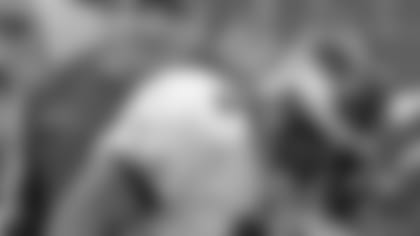 Before the Eagles make plans for Tampa, they must beat a tough Arizona team
"It's important now that we turn our focus to Arizona and what a great job they have done, really throughout the season and into the playoffs," Reid said. "(It's) a completely different situation than when they had to travel on a short week after a tough game on Thanksgiving to come and play us here."
Indeed, the Eagles handled the Cardinals 48-20 on Thanksgiving, a win that gave the Eagles new life, life which they've carried on to the NFL's final four. But if not for Philadelphia, the Cardinals could be the hottest squad in the NFL right now.
They're coming off of a trouncing at Carolina, when they were told they couldn't win on the road and especially on the East Coast. Now, they'll host the first NFC title game in franchise history, and fans bought out University of Phoenix Stadium in six minutes, according to the team's Web site.
And, as Reid stressed, the Eagles are playing a different team. The Cardinals' defense has come to life against two of the NFL's most challenging rushing offenses. They're applying pressure to the quarterback and forcing turnovers. They're showing an increased commitment to running the ball, and quarterback Kurt Warner is making it a point to get the ball in the hands of his playmakers.
In short, they're doing everything necessary to win a championship.
"To be honest with you, I didn't think we got their best shot when they were here," Reid said. "You already know they have a good coaching staff. I mean, they have one of the finest staffs around in schemes and so on, guys that know how to win games. They are playing very good football right now."
So Reid assures that he knows to give credit where credit is due. And he, of all coaches, would know not to take an NFC Championship Game for granted. Not only that, but he's faced Warner in this situation before – on the road, one game from the Super Bowl, and one the Eagles lost at St. Louis during the 2001 season.
If anything, Reid knows Warner's dangerous. At this point, he said, that should be enough for his players to focus.
"You're talking about a two-time MVP of the National Football League. I always tell this story every time that we play him, but I miss the guy that I had as a rookie in Green Bay. He was so shy back then that he was afraid to get in there and call the play," Reid said. "What a great job he has done of maturing into this phenomenal quarterback, and he's going just as strong now as he was back then."
So Reid's message to his players was obvious after Sunday's win. Based on record, they had cleared their biggest hurdle to Super Bowl XLIII. But if the Super Bowl matchup was based off of regular season standings, the Eagles wouldn't be in this position.
And neither would the Cardinals.
"(I told the players) enjoy the moment right now," Reid said, "but be ready to put your mind on to Arizona. You're looking at a good football team."
NOTES: The Eagles made it through the Giants game relatively unscathed, but one area of concern involves wide receiver Jason Avant, who suffered a hyperextended knee. Reid said Avant was "moving around OK" on Monday.