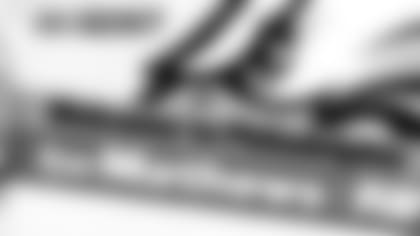 Ryan Mathews has signed a three-year contract with the Philadelphia Eagles, the team announced Thursday.
Originally a first-round draft selection (12th overall) of San Diego in the 2010 NFL Draft, Mathews (6-0, 220) appeared in 60 games (52 starts) for the Chargers, totaling 4,061 yards and 23 touchdowns on 923 carries (4.4 yard per carry). He has also recorded 1,110 yards and one touchdown on 146 receptions (7.6 avg.) during his five-year career.
Mathews, 27, has twice eclipsed the 1,000-yard rushing mark (2011, 2013) and earned Chargers Offensive Player of the Year honors in both of those seasons. He was named to the Pro Bowl in 2011 after rushing for 1,091 yards and six touchdowns, while also catching 50 passes for 455 yards.
While battling injuries, Mathews started six games for the Chargers in 2014, averaging 4.5 yards-per-carry on 74 carries. He appeared in all 16 games during the 2013 season, rushing for a career-best 1,255 yards.
A standout in the community, Mathews and his mother, Tricia, founded the Trish and Ryan Mathews Door of Hoppe Chest Foundation, which partners with the Salvation Army to assist homeless women and children as they transition to independent living. He hosted a golf tournament in 2013 and 2014 to benefit the foundation. Mathews was named an NFLPA Community MVP during the 2014 season, recognizing him for making a positive impact in his local community.
A native of Bakersfield, CA, Mathews starred at Fresno State where he was a second-team AP and Sports Illustrated All-America selection and first-team All-Western Athletic Conference honoree in 2009 after rushing for an NCAA-leading 1,808 yards and 19 touchdowns.