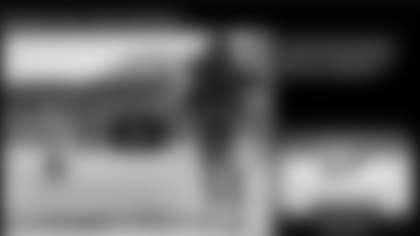 ](http://www.philadelphiaeagles.com/multimedia/photo-gallery/Hometown-Hero-Rachel-Washburn/c888fdfe-2466-4101-aead-c417b2f3fd03)
From 2007-2010, Eagles cheerleader Rachel Washburn stood on the Eagles sidelines watching all of the different battles play out between the white lines at Lincoln Financial Field. Just a few years later, Rachel was no longer standing outside the lines. She had traded in her midnight green Vera Wang-designed cheerleader uniform for army fatigues. Rachel left Philadelphia to serve in Afghanistan as a member of the United States Army. Tonight, 1st Lt. Rachel Washburn will return to Lincoln Financial Field and be honored as the Eagles "Hometown Hero."
Rachel's story can be traced back to her father, Lon, a military man through and through. Having spent time as a pilot in the Army and Air Force, Lon says that he has moved 17 different times since joining the military out of high school. At least a dozen of those times came after Rachel's birth. Even with having to move around so often, Rachel gained a level of respect for her father's career.
"I'm from a little bit of everywhere," Rachel said. "I definitely didn't mind the military lifestyle as far as moving. I always thought that my dad had a pretty cool job and that certainly helped push me in that direction."
When it came time for Rachel to start looking at colleges, it became clear that she had one city on her mind. Rachel wanted to be in Philadelphia, even though she had never lived there. Drexel University was her number one choice.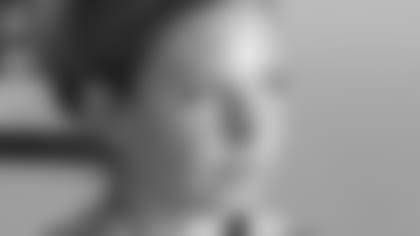 "She really, really wanted to live in Philadelphia," Lon said. "She's a serious history buff. She had visited there and had done some other things with her high school class out in the eastern Pennsylvania area, so she applied for the ROTC scholarship, and she ended up getting quite a lucrative scholarship."
Lon admitted trying to talking Rachel out of it – not the military, just the branch of service.
"She had an offer for an Air Force ROTC scholarship at Ohio State, and I thought she'd go to the Air Force, but you can tell by the job that she did in the Army that she is pretty ambitious and doesn't like mainstream stuff," Lon said. "The challenge of being able to do the things in the Army that she couldn't have done in the other branches or in civilian life is really what intrigued her."
"I thought, 'Oh, I like camping and I like athletic things,'" Rachel said. "With that very naïve outlook of what ROTC was, I went ahead and applied for the scholarship, received it and it turned out to be one of the best decisions that I had ever made."
Growing up, Rachel had been a gymnast, and after arriving at Drexel in 2006, she decided to join the dance team. Hearing that one of her friends had become a 76ers cheerleader, Rachel decided to take a stab at the "big leagues." She tried out for the Eagles Cheerleaders squad, despite having never taken a cheer lesson in her life.
Rachel served as an Eagles cheerleader throughout her time at Drexel. While on the squad, she spent time visiting VA hospitals around the Philadelphia area and was also able to travel to Iraq on a USO tour, something that she called one of the greatest honors of her life. According to Rachel, trips like these demonstrate how much more goes into being a cheerleader than the casual fan realizes.
"That's something that I always try to verbalize because the women I worked with at the Eagles were some of the most talented and most intelligent people that I've ever had the pleasure of knowing," said Rachel. "We're all beautiful women who are there to be entertaining at games, but also, we are incredibly involved in the community, which is something that I am incredibly proud of, and I'm sure that all of the other girls feel the same way. I'm really proud of the Eagles organization putting us out there in that sort of capacity."
After graduation, Rachel soon became a member of the Army's Cultural Support team. It was a new operation that suited her perfectly.
"The Cultural Support Team was an initiative created by the military to fulfill a tactical gap in Afghanistan, given the cultural restrictions," Rachel explained. "The Special Operations operators are not able to engage the female population, so they recruited females in the military to fill that gap. We could be their voice during missions for engagement to ensure security on objectives, and we could help search and secure the females and the children during missions."
Since joining the military out of college, Rachel has had a highly decorated career. At the age of 25, she has already been awarded the Bronze Star Medal, the Army Commendation Medal and the Combat, Airborne and Air Assault Badges. She also helped deliver a baby during a snow storm, taking instructions from military medics via radio.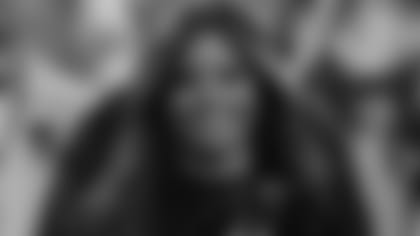 Though many other military members were surprised to find out that Rachel had been a cheerleader, she explained that her time spent as a cheerleader helped her out a great amount during her Army training.
"I remember my first game incredibly vividly," Rachel said. "When I was going through the Cultural Support Team training, we had to do mental toughness training every couple of days. One of the things that they taught us was how to kind tune into your happy place to remain mentally calm in stressful situations. My happy place just so happened to be what I remember my first game being like. We lined up in the end zones for the pre-game dance, and I just remember it being a beautiful August day, so that memory has always stuck with me, and of course the trip to Iraq was one of the greatest honors of my life, and I think back on it fondly often."
That feeling of admiration that Rachel has for the Eagles has also been reciprocated by the organization.
"Rachel really is the epitome of an American hero, which is why we are looking forward to Sunday night's game when we will have the opportunity to acknowledge her bravery and thank her for the sacrifices she has made to serve and protect," said Barbara Zaun, the Eagles' director of cheerleading. "It will be very special for me to see her honored as our Hometown Hero after working so closely with her during her time as a cheerleader."
After two tours of duty in Afghanistan, Rachel is now stationed in Fort Stewart, Ga., serving as a platoon leader. Rachel was nominated by her father for the "Hometown Hero" honor.
"I thought it was a really interesting story because she was a cheerleader, and as a cheerleader she had a sense of duty to reach out to the VA hospitals and the military bases and do the USO tour, all of the stuff associated with the military," said Lon, who admitted the two tours were the most difficult times of his life as a father. "I watched her go through two tours in Afghanistan and all of the things that she sacrificed. It was not a very easy couple of tours and I just really kind of thought, 'Man, what a homecoming that would be if they recognized her for that.'
"All of my kids are extremely talented and I'm so proud of them, but there's something about Rachel that we noticed from an early age. She always just kind of had a restlessness about her, that there was something else to do. She would wake up in the morning and she would have a plan, and she always had to be doing something. There's something about her nature, and people who have gotten to know her pretty well will attest to that. She's very much a driven person, and I think she's driven by virtue, and I don't know if I can put my finger on what that is, but she has an extremely good heart and an extremely strong ambition to do what's right."
Rachel was not born in Philadelphia. She chose to make this city her home. She committed herself to the Eagles and then to her country. Tonight's "Hometown Hero" celebration will allow Rachel to know that the Eagles and the City of Philadelphia truly recognize and appreciate her as one of their own.
"The hometown part was really interesting, because she's kind of from everywhere, but she calls Philadelphia her home, and she chose Philadelphia to call home," her father said. "Even on her military paperwork and whenever people ask her where she's from, she says the same thing every time. She says 'I'm kind of a military brat and I've lived all over, but I call Philadelphia home.'"
"I'm incredibly excited and humbled by it," Rachel explained. "I always thought that was such a wonderful thing that the Eagles did – that every game they chose somebody to showcase what they had done for every single person in that stadium.
"I'm so honored because I call Philadelphia home, I love the Eagles so much and I'm just excited to be home in Philadelphia and watch the Eagles win."