The Eagles donned shells for the Monday open practice at Lincoln Financial Field on Military Day presented by Dietz & Watson. Here's a roundup of all the action on a beautiful day in South Philadelphia ...
Two starters on offense left practice Monday with minor injuries. Center Jason Kelce (ankle) and running back LeSean McCoy (knee) are both listed as day-to-day.
Meanwhile, tight end Zach Ertz returned to practice after missing one day of practice.
Still working their way back are wide receiver Dave Ball (quad), defensive tackle Antonio Dixon (hamstring), tackle Dennis Kelly (back), tackle Jason Peters (hamstring) and tackle Ed Wang (knee). 
What You Missed On The Field
Wide receiver Arrelious Benn flashed strong hands to snag a high throw from quarterback Matt Barkley out of the air during individual drills.
Wide receiver Ifeanyi Momah continues to show good body control to make adjustment catches on balls thrown behind him or high. Though he's flashed the ability to establish advantageous position against cornerbacks using his frame, that part of his game is still a work in progress, especially in jump ball situations. The physical skills are there, Momah just has to put it all together and be more assertive when the ball is in the air, which he acknowledged after practice.
"I think it's really just being more of a tenacious receiver," Momah said. "I think I have to be more aggressive instead of being more finesse, and that's something that I'm definitely trying to work on – just be more aggressive when the ball's in the air. Instead of fading away from it, go and get it."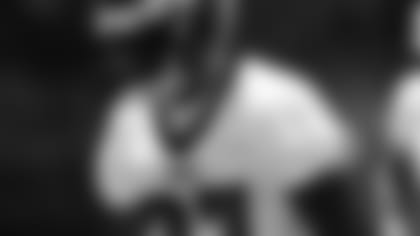 Cornerback Brandon Hughes had another strong day in coverage, breaking up multiple passes and fighting Momah to disrupt him at the catch point -- and force an incompletion -- in the back corner of the end zone on a well-placed lob from quarterback Nick Foles. This play came right after Hughes broke on a curl route and dove in front of Momah to knock a pass away along the right sideline.
Inside linebacker Mychal Kendricks continued to show the harmony of instincts and athletic ability that make him a superb coverage linebacker. After taking a step backward at the snap, he recognized the quick slant and broke on the route, getting his hand in front of the receiver's to knock the ball away.
Wide receiver Russell Shepard took first-team reps with the offense, while Kenny Phillips and David Sims saw first-team reps at safety.
Quarterback Michael Vick lofted a pretty pass over inside linebacker Casey Matthews into the waiting hands of tight end Clay Harbor down the seam for a long gain during 3-on-2's. Later, he took the first-team 7-on-7 reps to start and went 4-for-5 with a touchdown on a quick slant to wide receiver Jason Avant over the middle. The only incompletion on the drive was due to a diving pass deflection by, who else, cornerback Brandon Boykin. Vick looked crisp with his throws again today on the whole and ran for a 10-yard touchdown during team drills.
Wide receiver DeSean Jackson ran right by the corner deep down the seam early in practice, and quarterback Dennis Dixon hit him with the throw for a 30-yard gain. On one of the last plays of practice, Vick saw him and lofted a perfect pass that hit Jackson in stride before Kendricks pushed him out of bounds at the 5-yard line.
Quarterback Nick Foles had perhaps the single nicest play of all the quarterbacks when he executed a play action fake and then lofted a perfectly-placed 20-yard pass that led DeSean Jackson away from coverage and into open space in the back of the end zone.
Tight end Zach Ertz made a tough, contested catch in traffic with a linebacker in his hip pocket on a bullet pass from Foles. Later, in the 7-on-7 drill, he dropped what looked like a sure touchdown from Foles inside the 5-yard line while running a slant.
While the focus on the outside linebackers has centered around Trent Cole, Brandon Graham and Connor Barwin, one of the newcomers has made an early impression. Rookie Travis Long, 6-foot-4, 245 pounds, has experience as a 3-4 outside linebacker from his playing days at Washington State. He's been impressive early.
"The new guy, Travis, he's real good in space," said Graham. "He's got some little stuff you have to learn, but he's been doing a lot of good things so far with the stuff he does know."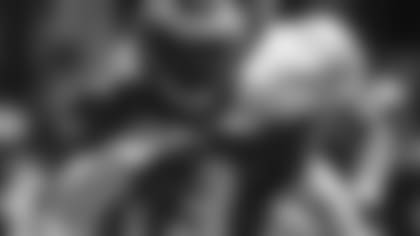 Another day, another exhibition of quickness and smooth running from running back Chris Polk, including a 20-yard touchdown scamper during 11-on-11's. His one-cut-and-go style fits with Chip Kelly's offensive philosophy and plays well with the initial holes that immediately open up at the line of scrimmage after the snap. He did, however, have one drop today, perhaps his first of Training Camp.
Cornerback Trevard Lindley had a few nice pass breakups, including one where he reached over top of the wide receiver to bat the ball down just as it arrived. He's made a number of plays in coverage during Training Camp.
Cornerback Eddie Whitley, working with the first-team defense, was beaten down the sideline by DeSean Jackson early on during the final 11-on-11 session. But on the next series, he read Jackson's comeback route perfectly and nearly intercepted Michael Vick's pass. A short memory at cornerback is always needed, so Whitley's response was impressive.
In one of the last reps of practice, cornerback Cary Williams intercepted a Matt Barkley pass that was deflected into the air by a leaping Emmanuel Acho. Barkley had two throws in particular that stood out. The first was a deep slant to wide receiver Will Murphy, a route the two connected on for the second practice in a row. The second was a bullet pass 15 yard down the seam to wide receiver Damaris Johnson, who made a great hands catch between two defenders.
Johnson also provided the best move of the day, when he caught a quick, 10-yard pass while running toward the middle of the field before stopping on a dime and reversing field, leaving safety Kurt Coleman in his wake. It was a preview of just the kind of explosive plays that Johnson should be able to make in the Chip Kelly offense.
Dan Klausner and Bo Wulf contributed to this report.