*App users, click on "View In Browser" for the full experience.
Photographer Hunter Martin channeled head coach Chip Kelly by saying that he simply executed when it came to capturing wide receiver Josh Huff's touchdown celebration Sunday against the New Orleans Saints.
"You don't want to mess it up once that situation presents itself," Martin said. "It's a bit of luck and then it's execution once you realize what's going on."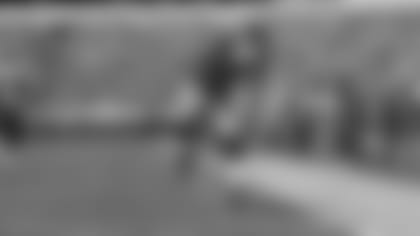 Martin positioned himself behind the South End Zone along the visitors' sideline for the first half of the game. Martin prefers the end zone view to the sideline because there's less traffic - referees, first-down chains, cheerleaders – that can all get in the way. However, the exact corner spot that Martin likes to shoot from was already taken. Fortunately for Martin, he shifted over to what would be the perfect location.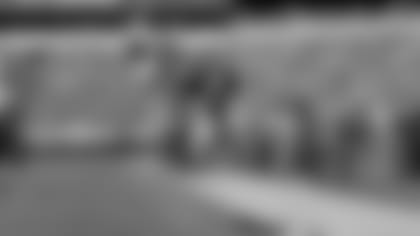 On the touchdown, Martin followed quarterback Sam Bradford, who hit Huff on a crossing route, with a 400mm long lens. As Huff turned up field, Martin figured someone would come into the frame to tackle him or push him out of bounds.
"But he just kept running and no one was tackling him," Martin said. "He wasn't going down so I figured, 'Okay, he's going in.'"
The 400mm long lens would not have been able to capture Huff crossing the goal line. When Huff was at around the 5-yard line, Martin placed that camera down with his left hand and switched to a 24-70mm zoom lens that was hanging around his neck with his right hand in the nick of time.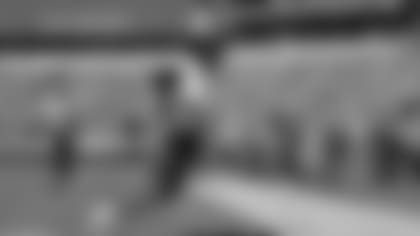 "And then he does the flip and that's when you get sort of excited, that I might have gotten something nice there. Your heart's racing and you're psyched that you got a good shot and that the Eagles scored. It was a nice moment," Martin said. "I was lucky that I had that 24-70mm. The photographer next to me shot with 70-200mm which is usually good for shooting touchdowns in the end zone, but when he did the flip he went out of frame. He wasn't wide enough."
Martin was confident that the picture was in focus, but he wasn't sure what it would look like until he got into the photo room at halftime. All of the other photographers knew he was in the perfect position, so Martin didn't want to let his teammates down.
"I'm happy I didn't screw it up," Martin said.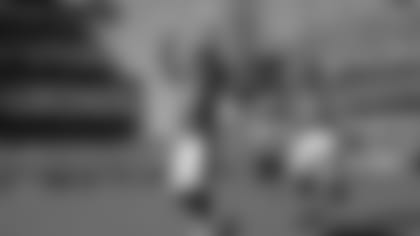 As good as this photo was, it doesn't rank as the best for Martin who has been photographing Philadelphia sporting events, including Eagles games, since 1987. Martin's most memorable touchdown photo was tight end Chad Lewis' tip-toe score in the 2004 NFC Championship Game.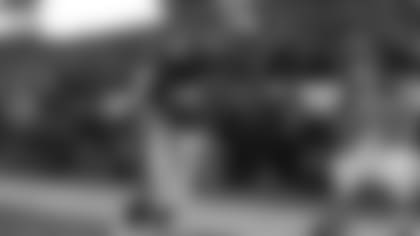 On Monday night, running back Brian Westbrook will be inducted into the Philadelphia Eagles Hall of Fame. The iconic photos of Westbrook's 84-yard game-winning, season-saving punt return touchdown in 2003 against the New York Giants were taken by Martin.