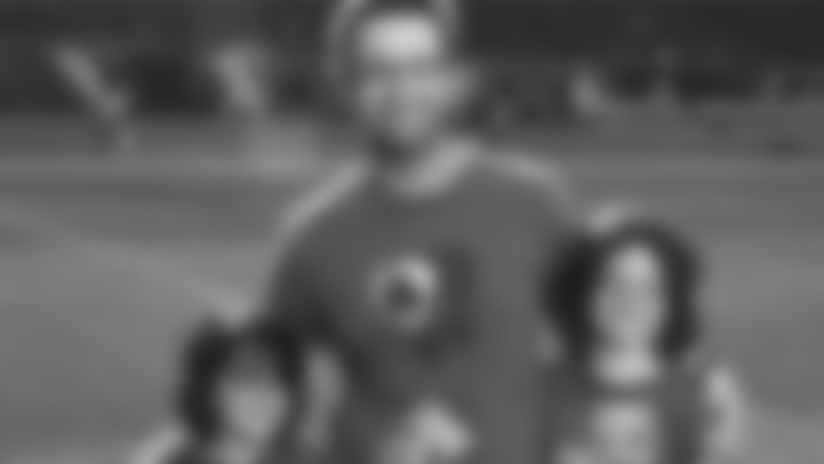 Welcome to our new feature, Other View, a perspective from members of the media, celebrity Eagles fans and Eagles alumni on the state of the 2014 Eagles that runs each Monday here during the season. Today: David Berenbaum, a a native of Philadelphia and a graduate of New York University's Tisch School of the Arts. He is best known for writing the 2003 Will Ferrell Christmas comedy classic, "Elf." He also wrote "The Haunted Mansion" for Disney, based off the famous theme park ride; the film starred Eddie Murphy. He is currently hard at work on a masterpiece ...
"The Eagles mean everything to me. I was born in Northeast Philadelphia and raised an Eagles fan. Everything around me was 'Eagles.' I grew up in the Buddy Ryan era with Reggie White and Randall Cunningham and I loved it. When Ron Jaworski took the Eagles to the Super Bowl in 1980 I was only 9, 10 years old and I thought, 'This is cool,' but when I got a little bit older and when Buddy came to town, I was all in.
"I still am to this day, and I raise my children that way. I am completely absorbed in the team and am able to enjoy the team from Hollywood. I think that DirecTV NFL Sunday Ticket is the single greatest innovation in the 20th century and I'm very thankful to have that tuned in to the Eagles every week. Prior to the advent of the NFL Sunday Ticket (a barbaric time) I would make sure to get to an Eagles-themed bar in Santa Monica every week very early to get a good seat to watch the team play.
"I'm an Eagles fan. It was part of my wedding vows that my wife would not schedule events during Eagles game. I wanted to be upfront that she knew what she was getting into. At the time I think she thought I was kidding, but she has since come to realize that I just wasn't joking.
"The first thing I do when I wake up is go to the Eagles' web site and read what Dave Spadaro has to say - Before e-mail, before work, before anything. I need the fix and I'm thankful to Dave for keeping me informed on the Eagles for so many years. I am religiously addicted.
"I'm not sure I've done a lot of what you would call 'parenting,' but I have taught my sons to love the Eagles, the Eagles Fight Song and, of course, to hate the Dallas Cowboys with a distinct and singular passion.
"This is a great time to be a fan. Chip Kelly has turned the team around and my expectations are very high for the season. I come into the season with extreme optimism every year. The first half on Sunday had me a little bit nervous and I'm glad the team had the resilience and fight to get it together in the second half, but I know a lot of crazy things happen early in the season. We're on the right track. This team is going to win a lot of games and I'm thankful that Nick Foles got his bad half out of the way for the season.
"I think Monday night's game is going to be a telling matchup. If Foles can play close to the way he played last year, and the defense continues to improve and the special teams play like they played on Sunday, the Eagles look like the real deal. If Foles can settle in, I think we're going to have a very, very successful season. I look forward to seeing you all in Arizona in February!"