Sixteen years ago, Sean McDermott was an All-Southeastern Pennsylvania defensive back at La Salle High School. Today, McDermott is in charge of the defense of the professional team that resides just 13 miles from where he played high school football.
McDermott was named the Eagles' new defensive coordinator Friday and on Saturday he was formally introduced to the media by head coach Andy Reid. McDermott takes over for Jim Johnson who has been on an indefinite leave of absence since May 18 as he is battling melanoma. Reid said that he spoke with Johnson and his wife, Vicky, to receive their blessing before promoting McDermott. Reid did not go into more detail about Johnson's current condition.
"This is absolutely the best thing for the team to have someone in a leadership position that is here to lead the defense," Reid said. "And as you know, in this business, that is a very critical thing. I feel very strong about Sean in this position. He has worked very hard to put himself in a position where he can be a defensive coordinator at the absolute highest level in the National Football League."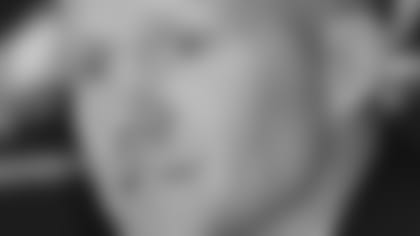 McDermott has been in the Eagles organization longer than Andy Reid
McDermott becomes only the second defensive coordinator of Reid's 11-year tenure with the Eagles. For someone who began as a marketing intern with the Eagles in 1996, the promotion to defensive coordinator is a "dream come true" for McDermott.
"I don't want to sugarcoat this at all or hide this, this is a dream come true for myself and my family. To live and coach in the NFL, in and of itself, is a dream come true. But to do it in the city where I basically was raised definitely surpasses all expectations," McDermott said.
McDermott served as an assistant to the head coach in 1999 before he was promoted to defensive assistant in 2001. He has since served as an assistant defensive backs coach (2002-03), secondary/safeties coach (2004-06), linebackers coach (2007) and back to secondary coach (2008). Having been raised in Johnson's aggressive defensive system, McDermott is going to continue to utilize it and build upon it.
"There is one thing I know, and that is that this system, it works," McDermott said. "Jim has spent a considerable amount of time in his coaching career researching and finding things that work and finding things that didn't work, quite frankly, and I'm going to respect that and we're going to build on that. From there we'll add wrinkles."
Brian Stewart and Michael Zordich will handle the secondary with McDermott's promotion. Reid added that just because McDermott is young - he's 35 - and new to the role of defensive coordinator, he won't pay more attention to the defense than he did when Johnson was running it.
"No, nothing will change with that," Reid said. "I have full confidence in Sean to do the job. It won't be any different than when Jim was here."
McDermott has been responsible in the past for giving the plays called by Johnson to the middle linebacker, who relays the play to the rest of the defense. However, with the installment of the headset device last year, Johnson spoke directly to Stewart Bradley. McDermott did run the defense in the Pro Bowl and has called plays in games on occasion.
"I'm sure that there are people out there that see the experience factor, and I'll acknowledge that, especially with the shoes that I'm looking to fill, being Jim's," McDermott said. "I don't feel like I have to win anybody over necessarily. I think that I just have to continue being who I am. That's gotten me to where I am today and that should serve me well moving forward."
Reid acknowledged that he realized McDermott was ready for this opportunity a couple of years ago. McDermott is regarded as one of the youngest, brightest minds in the league and his name was mentioned in searches for a defensive coordinator this past off-season. Now that he is the man in charge, stepping in for a legend, McDermott embraces the pressure of the challenges ahead.
"I think anytime you coach in the NFL, that comes with the territory, in terms of the pressure. In terms of excitement, if you can embody it and call it excitement, challenge, opportunity, all those words come to into my mind all at one time," McDermott said. "This is what it's all about. This is what I've worked for."