IRVING, TX – Donovan McNabb, with no open receivers in the end zone late in the second quarter, rolled to his left, primed to take off.
He was hit once, and stayed up. He was hit twice, and spun away. Finally, a third Cowboy defender was able to wrestle him to the ground.
Officially, it was just a one-yard run on third-and-goal, and on paper, a missed opportunity to score a touchdown. But, in actuality, it was a play completely indicative of McNabb's health, the loud announcement that his health had returned, his legs strong and his willingness to make plays on the run wasn't a thing of his past.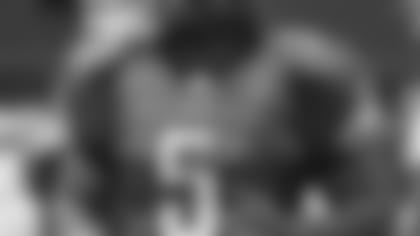 QB Donovan McNabb
And, oh yeah, it was just three plays after McNabb eluded the clutch of certain doom and ran 10 yards for a first down, a highlight of improvisation slightly reminiscent of his 14-second scramble-and-throw four years ago, also in Texas Stadium.
Fitting, one might say, that McNabb swelled his legacy in the same venue that helped lay the foundation for his decade-long storybook career.
"You're talking about two great teams going at it. Every time we play it seems to go down to the wire," McNabb said of Monday night's 41-37 loss to the Cowboys. "We do have a good team here and there are good things to happen. We can say we did a great job scoring, but we didn't win the game."
But, as has been the situation of late with McNabb, his bigger plays came through the air. He threw for 281 yards and a touchdown. McNabb's tendency for short and intermediate throws early opened up things down the field for some big gains, including a 60-yard bomb to DeSean Jackson that was initially ruled a touchdown before review.
And a second-half underhanded dumpoff to Brian Westbrook on a broken play, coupled with a Dallas facemask, put the Eagles in position to take an early fourth-quarter lead with a Westbrook touchdown.
The result wasn't ideal for the Eagles, but McNabb had the biggest hand in keeping the game within striking distance. With one touchdown pass, he tied Ron Jaworski's career Eagle record with 175.
Without his starting two receivers for the second straight game, McNabb spread the wealth, hitting nine different receivers.
But, for the second straight week, rookie DeSean Jackson seemed to take preference for McNabb. What resulted was Jackson's second 100-yard game to start his career, joining an exclusive club with former Eagle Don Looney – in 1948 – as the only two players to do it in NFL history.