Believe it or not, the beginning of the 2014 season is rapidly approaching. Players will report back to the NovaCare Complex on April 21 for the start of the Eagles offseason program. Join us as we count down until the Eagles are back in town ... One of the misconceptions about Chip Kelly's offensive system was that he wasn't going to take a lot of chances throwing the ball deep. The Eagles would be a run-first team that would throw quick, short passes to keep the tempo going.
That though was quickly discarded, as the Eagles proved to possess one of the top vertical attacks in the NFL. The combination of Nick Foles, Michael Vick and Matt Barkley averaged 7.4 yards per pass attempt this season, the third-highest average in the NFL.
Also, Eagles Hall of Fame quarterback Ron Jaworski finished his Eagles career with a passer rating of 74.0. "Jaws" played 10 seasons with the Eagles (1977-86), and led the franchise to its first Super Bowl appearance in 1980. Jaworski ranks second in many of the Eagles quarterback records behind Donovan McNabb, including career passing yards (26,963) and career touchdowns (175). First Player To Wear 74: G Walter Barnes (1948-1951)
Current Eagle To Wear 74: T Michael Bamiro (2013-present)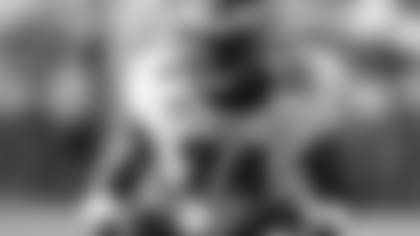 Justice had a highly successful collegiate career at USC. During his time as a Trojan, Justice was part of an offensive line that blocked for two Heisman Trophy winners (Carson Palmer and Matt Leinart) as well as Reggie Bush, who had his Heisman Trophy stripped. Though he was thought of as a first-round talent, Justice fell to the second round, where the Eagles selected the offensive tackle.
Though he struggled in his first NFL start, allowing four sacks to Giants defensive end Osi Umenyiora, Justice became a full-time starter for the Eagles in the 2009 season. During the next two seasons, Justice started 29 of the team's 32 games, with the Eagles playing in the postseason at the end of both of those two years.
After an injury-riddled 2011 season, Justice was traded to the Indianapolis Colts, where he started 12 games in 2012. He has since moved on to the Denver Broncos, where he was a reserve for the AFC Champions.
Other Notable 74s: DT Mike Pitts (1987-92)