Believe it or not, the beginning of the 2014 season is rapidly approaching. Players will report back to the NovaCare Complex on April 21 for the start of the Eagles offseason program. Join us as we count down until the Eagles are back in town ... Chip Kelly's first season as head coach of the Philadelphia Eagles was one for the ages. In addition to reinvigorating a team, city and fan base yearning for a reason to believe, Kelly also immediately proved that his offense could not only work at the NFL level, but dominate.
He dubbed his offense the "See Coast" offense because if he and his coaches saw something they liked from another team, they incorporated it into the playbook. This willingness was on display as early as the first game, when Michael Vick's touchdown strike to DeSean Jackson came on a play lifted from the New Orleans Saints' playbook.
The trend continued throughout the season, with a harmonious blending of tenets from Kelly's spread, up-tempo Oregon attack and West Coast offense passing concepts installed by Pat Shurmur. The result: One of the league's most dynamic, explosive offenses, one that averaged 6.3 yards per play, tied for first in the NFL with the Denver Broncos' record-setting offense. First Eagle To Wear 63: G Ralph Fritz (1941)
Last Eagle To Wear 63: G Danny Watkins (2011-13)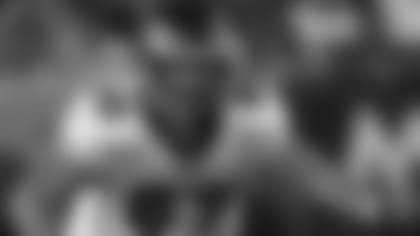 Only three football players from Robert Morris University have made it to the NFL, and only one has lasted longer than two seasons – Hank Fraley.
Fraley, who began his college career as a non-scholarship athlete, signed with the Pittsburgh Steelers as an undrafted rookie free agent in 2000. Pittsburgh tried to sneak him through waivers prior to the beginning of the regular season, but the Eagles, in need of depth at center, pounced. Fraley was part of the 53-man roster but spent all of the 2000 season inactive. He finally got his chance to start in 2001 and never looked back, cementing himself as a key piece of one of the NFL's most dominant offensive lines.
The man his teammates referred to as "Honey Buns" was the Eagles center for the most successful period in franchise history from 2001-04, culminating in an appearance in Super Bowl XXXIX. Fraley started the first eight games of 2005, as well, before a shoulder injury ended his season. After losing out on the starting center job to Jamaal Jackson in Training Camp the following season, Fraley was traded to the Cleveland Browns, where he spent the next four seasons of his career. He retired following a stint with the St. Louis Rams in the 2010 season and eventually entered coaching.
Fraley served as offensive line coach for the San Diego Toreros (NCAA FCS) and San Jose State Spartans (NCAA FBS) in 2012 and 2013, respectively, before being hired by the Minnesota Vikings as the assistant offensive line coach during the 2014 offseason.