During today's press conference, Chip Kelly briefly unveiled his weekly schedule during the regular season. The players' day off will be Monday, the day following the game, and the team will then practice each day from Tuesday through Saturday.
In previous years, the Eagles have had Tuesday as their day off from practice. Following Thursday's practice, the players were asked for their reaction to the new schedule. According to Connor Barwin, getting used to a different off-day won't be a huge adjustment for the players.
"There has to be some reason of recovery that he's doing it," Barwin said. "Obviously we all trust in him and think it's going to work out ... It kind of makes sense. You play on Sunday, you typically get the next day off. Usually, most teams have done it the opposite, they get Tuesday off, but that's just kind of been a tradition. Obviously we're going to move to having Mondays off.
"I think guys aren't really going to think about it that much. It's just one day. You get a day off and it's Monday instead of Tuesday and that's it. Guys aren't going to think about it."
Another new Eagle, cornerback Cary Williams, echoed Barwin's sentiments, saying that different teams have their own schedules.
"Yes (it's different), but at the end of the day, it's work," Williams explained. "We do what our coach asks us to do ... I'm just looking forward to the season and whatever he has scheduled for us is whatever he has scheduled for us. We have a big season, a big year (ahead of us), and we're all looking forward to it.
"Some teams have 'Victory Mondays' and you had the Tuesday off or whatever, but Chip Kelly is the head coach and I'm employee number 26. Whatever he has planned for us is going to be the best for us and we just have to work through that and continue to put our best foot forward every time we step out there on the field."
DeMeco Ryans was also asked about the Eagles change in schedule and downplayed its significance.
"It's different but things are different and you just roll with it," Ryans said. "Whatever Chip has for us you just role with it and see how it goes. It won't be a big deal ... Our ultimate goal is that we want to win, so whatever Chip asks of us, we're trying to do that and we're working with him on whatever it is because our ultimate goal, we all have the same goal in mind, and that's winning. Whatever Coach Kelly asks of us, that's what we're going to do."
Danny Watkins Ready To Make A Push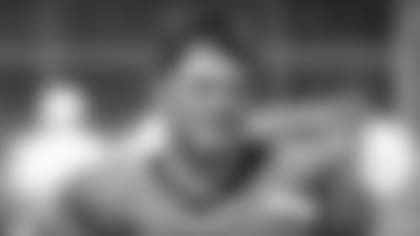 Guard Danny Watkins called the concussion that he suffered in the preseason opener against the Patriots a case of "horrible timing," but the former first-round pick returned to the practice field on Tuesday and is set to play Saturday in Jacksonville.
"Missing a week in Training Camp is never a good thing just because of how much we're putting in and the tempo and conditioning aspect of it," Watkins said. "It's not an ideal situation, but I'm making the best of it."
Watkins has embraced the chance to learn from offensive line coach Jeff Stoutland this offseason. From Stoutland's approach to the techniques utilized, Watkins believes that this is a system that fits his skill set. Watkins was known as a road-grader coming out of Baylor in 2011 and has shown a proficiency in the run game in his first two seasons. Watkins acknowledged that he felt he was making "good strides" under Stoutland's tutelage.
"I'm treating this as another opportunity to come out and play and help the team," Watkins said. "I'm just looking forward to going out there."
Fellow offensive lineman Todd Herremans also said Thursday that he will play in the team's preseason game against the Jacksonville Jaguars on Saturday. Herremans has missed a couple days of practice this week with knee inflammation.
"Just a little inflammation," Herremans said. "It's preseason. Back off for a couple practices, it's probably better for it."
Confident CB Marsh On The Mend
Third-year cornerback Curtis Marsh recently underwent surgery to repair a fractured right hand, but the former third-round pick believes he'll be back on the field shortly. Marsh also believes he can be a big factor for the Eagles defense.
"I just got the surgery two days ago," Marsh said. "It feels good. It's coming along really fast, so I'm excited about that … As soon as the swelling goes down I should be ready to go.
"It's frustrating, but it's football. There's nothing you can do. I'm extremely confident in my abilities. I believe I'm not only one of the best corners on this team but one of the best corners in this league. So I'm going to let all that stuff play out and I'm going to get my opportunities when the time comes one of these days."
Marsh believes he's done enough throughout the offseason and Training Camp to earn his spot on the roster.
"I feel like I've had a good camp," he said. "I feel like I've had a really good camp and I'm really happy with where my technique is, really happy with where I was athletically, my speed and everything. And I'm just doing my best to maintain my shape, maintain my strength throughout this whole entire process. I'm real excited about once this thing heals up getting back on the field."
Claude Humphrey A Finalist For The Hall
Former defensive end Claude Humphrey was named one of two Seniors Committee finalists for the Pro Football Hall of Fame's Class of 2014 along with punter Ray Guy.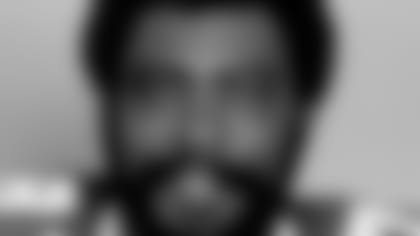 Humphrey and Guy will join the 15 yet-to-be-named modern-era candidates who will comprise the finalists. The Hall of Fame selection meeting will take place February 1, 2014, one day prior to Super Bowl XLVIII. Nominees must receive 80 percent of the vote from the selection committee to earn induction.
Humphrey spent the final three seasons of his 14-year career with the Eagles from 1979-81. Even though sacks did not become an official statistic until 1982, Humphrey accounted for 14.5 sacks as a key contributor to the 1980 NFC Championship team.
The No. 3 overall selection in the 1968 NFL Draft, Humphrey was the NFL's Defensive Rookie of the Year and finished his career with an unofficial 122 sacks. Humphrey earned six Pro Bowl and five All-Pro nominations during his 11-year tenure with the Atlanta Falcons before joining the Eagles.
Humphrey was also a Seniors Committee candidate in 2009.
Chris McPherson, Alex Smith and Bo Wulf contributed to this report.