In a way, Donovan McNabb has been preparing for Sunday's game against the Cowboys for a few weeks now.
Apparently, the Eagles quarterback is a big fan of daytime television dramas and there has been few as compelling as what's been going on in Dallas the last few weeks.
For McNabb, as well as most Eagles fans, it's been must-see TV.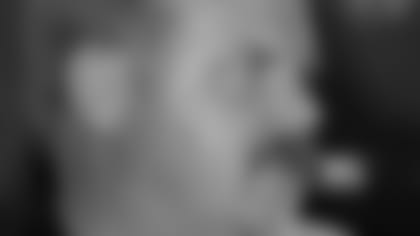 Head coach Andy Reid after the Eagles beat Dallas in 1999 for his first career win
"It hasn't been a long time (since we last saw them) because they've been in the media for a while," McNabb said. "We've seen what they've been doing week-by-week because it's been pretty much a good soap opera. But they've been doing a good job as far as their defense is concerned of applying pressure. DeMarcus Ware has 20 sacks; that's not something that goes unnoticed."
There are quite a few storylines surrounding the regular-season finale at Lincoln Financial Field, not the least of which concern the different playoff scenarios.
Dallas needs to beat the Eagles in order to qualify for the postseason. The Eagles, on the other hand, need to beat Dallas and get help from Oakland and the Giants or Texans to make the playoffs.
"It'll be a chance to knock them out totally and put ourselves in," fullback Dan Klecko said. "That would be nice."
Playoff implications aside, it's still Eagles-Cowboys. Being a Temple graduate, Klecko knows first-hand how Eagles fans feel about Dallas.
"I understand it. I've been around long enough," Klecko said. "It's pure hatred for the city. For the players, I don't think it is as big a deal. Obviously, it's a fierce rivalry; I think every one in the division is. I think it's more for the cities to hate each other."
Even though he's finishing up his first season in Philadelphia, Trevor Laws got a quick education from the fans.
"I heard about it being an NFL fan," Laws said. "When you come here, it seems like everybody (says) 'Beat Dallas, beat Dallas, beat Dallas.' Every person you see in the street, it's real important to them. And it is important. I've definitely bought into the rivalry. It's Dallas. We definitely owe them one from before. It's going to be a good game."
Laws expects the fans to be at a fever pitch no mater what transpires in Sunday's early games.
"The fans coming out and being loud, it's huge," Laws said. "It makes you want to play so much harder. It's like having another guy out there on defense especially. The fans can be loud and mess with their offense. Good fan support is always crucial."
From 2000-04, the Eagles won nine of 10 games against their bitter NFC East rivals. Since then, however, the Eagles are just 3-4.
"Obviously they've been a good football team for a number of years, well before I got here," head coach Andy Reid said. "The rivalry started well before I got here and (it) has continued. They've been such a dominant team in the National Football League for so long and we've had some knock-down, drag-outs with them and we kind of controlled that thing for a few years there. Now, we're back-and-forth against them."
Reid expects his team to play hard regardless of what's at stake.
"It's the Dallas Cowboys," Reid said. "No matter how you cut this thing, they want to play the game. Nobody's going to do any less because of any situation. They're just going to play the game the best way they can."