In his very short time as the head coach, Chip Kelly's presence and actions have inspired confidence among Eagles fans. I hear it and see it everywhere. After the struggles of 2012 on the heels of the frustration of 2011, Eagles fans see the future and it is Kelly and what he builds on the roster and in the game plan.
Kelly has been on the job for two-plus months and he has been asked just about every "What if" question imaginable. He's handled everything in his job description very well – every fan interaction, each media encounter, and his first wave into NFL's free agency period – but not until April will he have a true sense of the players on his roster.
He has evaluated every move defensive end Trent Cole, for example, has made in the last season or two or three, and there is no doubt that Kelly and defensive coordinator Billy Davis have a role in mind for Cole. That role could be, likely will be, different than what Cole has encountered in the time he's been an Eagle. In the past, Cole manned the right defensive end spot and expended every ounce of energy coming off the edge for 60-plus snaps per game. In Sean McDermott's defense in 2010, Cole dropped into coverage 10 percent of the time. He also stood up from time to time and moved up and down the line of scrimmage, so there has been some versatility in Cole's game since he was drafted in 2005.
But what Davis has in mind for Cole could be dramatically different. Does Cole fit what Davis wants in an edge pass rusher? Is there a role for Cole to put his hand down and rush the quarterback? Or does Cole become a part-time player here, or, once Davis gets to see him in his projected role, someone who would fit better in another system, on another team?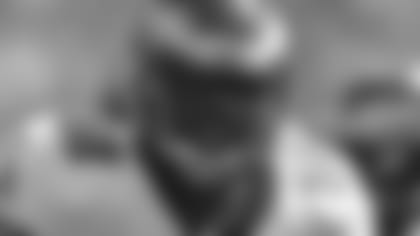 It feels like we have waited forever to find out how the depth chart will shake out, and while it's still not going to be etched in pencil until late summer, we're going to learn just a bit, small piece by small piece. Kelly needs to see how his players retain information once he gives them the X's and O's. He needs to see how they fit into his tempo at practice, and if they are versatile enough to change as the scheme changes.
So, then, Kelly has no crystal ball. He has made that clear enough in his conversations with reporters who seek his vision before he even knows how the season will play itself out. I think Kelly has played it smart by not making bold predications or outlandish promises. He says he's not a coaching genius as he understands that every coach at the highest level of the game has accomplished so much to reach this point. Kelly hasn't won a game in the NFL. He has to earn his respect among the coaching community in the league.
His players have the same challenge. Jobs are to be won on the field, and not based on past performance in another coach's system. Anyone who walks through the NovaCare Complex doors with Kelly in charge and thinks he already has a job locked up is sorely mistaken. Kelly's aim is to challenge them as they have not been challenged in the NFL.
It appears, looking at the situation, that the Eagles are all but finished in free agency.  They put their plan into motion in the span of four days and nailed their targets. The NFL Draft is the focus as the Eagles line up visits, continue to evaluate prospects and put the finishing touches on their strategy.
Should the price be right for a free agent, maybe the Eagles dive back into the market. Maybe they still add a piece before the draft.
The words at this point have only so much meaning. What does Kelly really know about how any of these players will fit into the new offense and the new defense and the way the special teams are run? The only way to find out is to see them in action, and that's going to happen soon enough. The magic date to remember is April 1 when the players and coaches can sit and talk football. That will be the first real step to having a grasp of what the Eagles have on this roster and to see how they fit into the Chip Kelly Way.