Good morning, Eagles fans! Sunday's battle with the Tampa Bay Buccaneers is quickly approaching. In today's Morning Roundup presented by Microsoft, learn about the key players who may not be on the field for Tampa Bay plus how Nick Foles' daughter helped the Eagles win the Super Bowl.
The Eagles weren't the only team that tried to sign quarterback Nick Foles in the 2017 offseason. In fact, Foles nearly signed with the Buccaneers.
Foles' daughter, who was not even born yet, helped tilt the decision in Philly's favor.
"We thought really long and hard but ultimately decided Philly was our home once before. We loved it. We loved the people here, the city. What better place to be when we bring our daughter into the world. That was the big decision," Foles said on Wednesday.
Foles considered Tampa Bay because he had a connection with Bucs head coach Dirk Koetter. Foles was recruited to play at Arizona State by Koetter before eventually signing with Michigan State.
So, without Lily, the Philly Special might just be a cheesesteak combo meal and the Eagles may still … I'd prefer to not go there.
2. Foles Poised To Bounce Back
Foles' performance against Atlanta was just enough to improve his personal record to 3-0 as a starter in season openers.
He has two career starts under his belt against the Bucs and won both of them in Tampa Bay. He earned his first NFL win against the Bucs in 2012 when he threw for an Eagles rookie record 381 yards and two touchdowns, both in the final four minutes, as he rallied the team from a 21-10 fourth-quarter deficit. It was Foles' first 300-yard passing effort. Foles connected with Jeremy Maclin for the game-winning 1-yard touchdown pass as time expired.
"We had one play left and I remember something hit my brain, hit my gut, that happens to me at times, and I ran over to Andy Reid and said, 'Can we do the sprint-out?' and he said 'Go do it.' So I knew once again, if I call a play, this better work. But I remember, that's what I felt and I remember Maclin made an amazing catch, barely getting his feet or knees in, and waiting to see if it really happened, if we really got that victory and just how special that was.
"I just remember sitting in my locker and thinking the NFL is not easy. Like, dang, that was really hard to get a win. Because that wasn't the easiest year being Andy's last year here and everything that went on in that year and to get that win in that time was huge. You look back on film and see everyone celebrating like we won the Super Bowl, it was really special. At that point, I didn't know what it was going to be like for me in the NFL because I hadn't won, I'd lost several, like, 'Am I ever going to get a win in this league?' But I remember just sitting in my locker after the game and thinking, 'Man, this is a tough league but I'm going to enjoy this one.' So we were all really happy and that was a hard-fought game."
He also beat the Bucs in 2013 throwing for 296 yards and three touchdowns for a 133.3 quarterback rating. Foles completed 71 percent of his pass attempts that day.
3. Carson Wentz Still Not Cleared
"As Training Camp progressed, his strength, lower body strength, his upper body strength, all trending in the right direction," Pederson said.
4. Alshon Jeffery Practices
Wide receiver Alshon Jeffery is one step closer to getting back on the field in game action as he was limited in Wednesday's practice, his first of the season.
Jeffery missed the entire offseason after undergoing shoulder surgery to repair his rotator cuff. He didn't participate in practice leading up to the opener against the Falcons.
Head coach Doug Pederson said before practice that Jeffery would be on the field for individual drills and the group installation, but not for team drills.
5. Bucs Could Start Two Rookies At Cornerback
The Bucs' defense came out of the win over the Saints much worse for wear. Starting cornerback Vernon Hargraves III was placed on Injured Reserve on Wednesday after injuring his shoulder in the game. The other starting corner, Brent Grimes, missed the Saints game with a groin injury and didn't practice yesterday. Tampa Bay could potentially start two rookies at cornerback in Carlton Davis and M.J. Stewart. Defensive end Jason Pierre-Paul didn't practice due to a knee injury.
Aiken returns to the Eagles after having been with the team for Training Camp, where he was a consistent member of the first-team special teams unit. In the preseason game against the Steelers on August 9, Aiken started and played 18 offensive snaps and eight special teams snaps. Against the Patriots the following week, he played 34 snaps on offense and 12 more on special teams. He was released on September 1 as part of the 53-man roster cutdown.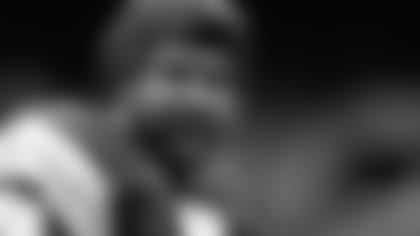 7. Ray Didinger Recalls Jaws' Eagles Debut
Jaworski had concerns going into his first start for the Eagles. It was September 1977, and Jaworski was new to Philadelphia having just joined the team in a trade with the Los Angeles Rams. The regular-season opener was approaching and Jaworski was worried.
Call it fear of the unknown. Jaworski didn't know how he would be received by the Veterans Stadium crowd. He was in the Vet once before and it was a 1975 Monday night game when the Rams drubbed the Eagles, 42-3. That was the night the fans expressed their feelings about the Eagles by tossing a giant dog bone on the field.
But thanks to a trade engineered by coach Dick Vermeil, Jaworski was the Eagles' starting quarterback and in his first regular-season game, he was facing the Tampa Bay Buccaneers. It was the first time the Eagles and Buccaneers had ever met so again there was the fear of the unknown. But there was something else.
The Buccaneers were coming off an 0-14 season in 1976, their first season in the NFL. So put yourself in Jaworski's shoes. Imagine starting your career in Philadelphia by losing to a team coming off the worst season in NFL history, a team that had never won a game and was a punch line for every late-night TV comedian.