It's early Tuesday morning at the NovaCare Complex and the Eagles are already hard at work for the team's first minicamp of the offseason under head coach Chip Kelly. NFL rules allot an extra minicamp before the NFL Draft to those teams with new head coaches and, with a week to go before the Draft, the team is hard at work.
From returning stars like DeSean Jackson and LeSean McCoy to free agent acquisitions like Connor Barwin and James Casey, Kelly, his coaching staff and general manager Howie Roseman are getting their first up-close look at the players on the practice field.
"It's exciting to have a minicamp before the draft, and for our coaches to get their hands on some of these players out here," Roseman said Monday. "And obviously, a lot of it is going to be movement. But just to see what they can do in this atmosphere, what kind of shape they're in. For us to have that, it helps with the overall picture.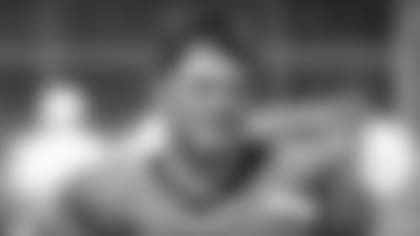 "You don't want to put too much stock in having these guys run around and there's no contact in any of these practices. But at the same time, you get a sense of what these guys are doing athletically. So we talk about the study of movement when we're looking at and evaluating these guys, you get a real sense of what the physical limitations are for some of these players. I don't think anything's going to drastically change, but just having this piece of information before you go in the draft, to me, seems like it would helpful. I've never been in a position where we've had a minicamp before the draft. But I'm certainly excited to see these guys."
Of particular interest for Roseman and Kelly will be the status of several key players returning from injury like Jason Peters and Jason Kelce.
"When you bring in new players into the new organization, and see you them on the field, it's exciting to see them running," Roseman said. "So (I'm excited to see) all the new guys we brought in. But also all the guys we're getting back for the first time in a long time."
As Peters and Kelce return to the offensive line alongside stalwarts Evan Mathis and Todd Herremans, one particular player of interest is 2011 first-round pick Danny Watkins, who ceded control of the starting right guard job last season. Motivated by the coaching change, Watkins, according to Roseman, is looking forward to a fresh start.
"We're really encouraged by Danny," said Roseman. "He's got a chip on his shoulder. He's really energized, literally, to come in and get somewhat of a fresh start. That's how he looks at it. He's been here in the offseason program. In fact, he got married on a Saturday because when you have a veteran coach you don't start your offseason program until today. So he had set his weeding date. He drove in from Texas. He drove by himself and didn't take the honeymoon. (He) came to be here on time for the first day of the offseason programs. He's got a great opportunity here to get a fresh start and we told him, 'Just go out and focus on your job. Don't worry about anything that happened in the past.'"
For Watkins and the rest of the Eagles, it is now all about preparing for the future.