The Philadelphia Eagles have finalized their coaching staff by hiring a diverse group of coaches with experience at both the collegiate and professional level. Here is a look at Chip Kelly's offensive assistants ...
Greg Austin, Assistant Offensive Line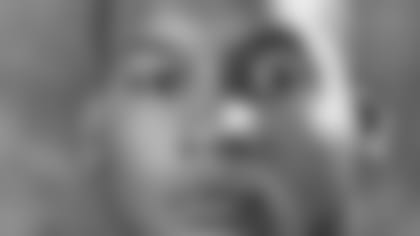 Greg Austin, 28, served as an offensive graduate assistant at Oregon from 2011-12. He was also a coaching intern with the Ducks in 2010. Prior to his time with Oregon, Austin played collegiately at Nebraska (2002-06), where he appeared in 27 games as an offensive lineman.
Did You Know? While a player at Nebraska, head coach Bill Callahan recommended that Austin quit the team and become a student coach after Austin suffered a knee injury. He declined, and finished his career by playing in the 2007 Cotton Bowl.
What They've Said About Austin: "He said (coaching) was his passion. That's what he loved and he didn't care about money. He cared about helping young men." - Former Oregon Assistant AD James Harris
Bob Bicknell, Wide Receivers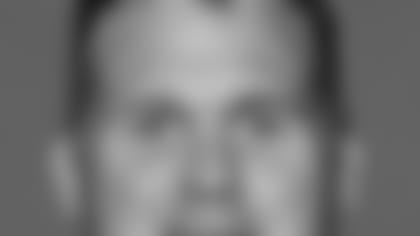 Bob Bicknell, 43, joins the Eagles after a three-year stint with the Buffalo Bills as their wide receivers coach (2012) and tight ends coach (2010-11). Prior to his arrival in Buffalo, Bicknell spent the previous three seasons with the Kansas City Chiefs as assistant offensive line coach (2007), offensive line coach (2008) and tight ends coach (2009). Before joining the NFL ranks, Bicknell was the offensive line coach at Temple in 2006 and coached in NFL Europe from 1998-2005, including stints as an offensive coordinator for the Cologne Centurions (2004-05) and Berlin Thunder (2000-03). He won three consecutive World Bowls as part of the coaching staff of the Thunder (2000 and 2001) and Frankfurt Galaxy (1999).
Did You Know? This isn't Bicknell's first stint in Philadelphia. He coached Temple's offensive line during the team's 2006 season.
What They've Said About Bicknell: "There's a positive communication between he and the receiver unit that makes it a lot better for the guys. They respect him and listen to what he's saying and they're attentive in meetings." – Bills QB Ryan Fitzpatrick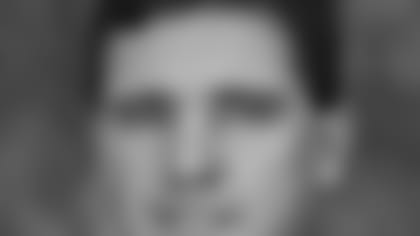 Bill Lazor, 40, joins the Eagles after spending the previous three seasons as the offensive coordinator and quarterbacks coach at the University of Virginia. Lazor boasts seven years of NFL coaching experience and most recently served as the quarterbacks coach for the Seattle Seahawks (2008-09) and Washington Redskins (2006-07). Lazor made his NFL coaching debut with the Atlanta Falcons in 2003 as an offensive quality control coach before becoming an offensive assistant with the Redskins from 2004-05. In the collegiate ranks, he also held coaching stints at Cornell (1994-00) and the University of Buffalo (2001-02). The Scranton, PA, native was an All-Ivy League quarterback at Cornell.
Did You Know? Lazor was the starting quarterback for Cornell when new offensive line coach Jeff Stoutland was coaching the team's offensive line.
What They've Said About Lazor: "From the start I had a tremendous respect for his knowledge of the game because he's such a football guy and he's so attentive to details." - Former UVA quarterback Marc Verica
Justin Peelle, Assistant Tight Ends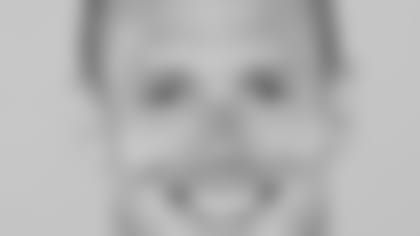 Justin Peelle, 33, joins the Eagles coaching staff after a 10-year NFL career as a tight end with the San Diego Chargers (2002-05), Miami Dolphins (2006-07), Atlanta Falcons (2008-10) and San Francisco 49ers (2011). Originally a fourth round draft choice of the Chargers in 2002, Peelle went on to play in 151 games (123 starts), and collected 123 receptions for 1,003 yards and 12 touchdowns. Peelle starred collegiately at Oregon from 1998-2001, and earned first-team All-Pac 10 honors as a senior. He also finished as a semi-finalist for the Mackey Award that season, given annually to the nation's top tight end.
Did You Know? As a member of the Chargers, Peelle caught a touchdown pass from running back LaDainian Tomlinson in 2005.
What They've Said About Peelle: "LaDainian Tomlinson trained at an extremely high-intensity pace. There were only a few who consistently trained with him ... and could actually hang: Brees, Justin Peelle, Darren Sproles, and a smattering of guys along the way." - Todd Durkin, Tomlinson's former trainer
Duce Staley, Running Backs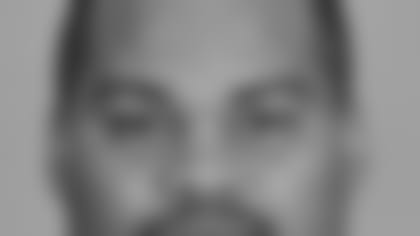 Duce Staley, 37, will coach running backs after spending the last two seasons as the team's special teams quality control coach. Staley also assisted Ted Williams in coaching the team's running backs during his time here and has played a key role in the development of LeSean McCoy. One of the most popular and toughest players to ever suit up in an Eagles uniform, Staley was originally a third-round pick of Philadelphia in 1997 and spent seven seasons with the team.
Did You Know? Staley won the Ed Block Courage Award in 2001 as a member of the Eagles.
What They've Said About Staley: "His thing is, look at everything as a quarterback, learn the defense. Why are the safeties moving? He's smart." – RB LeSean McCoy
Jeff Stoutland, Offensive Line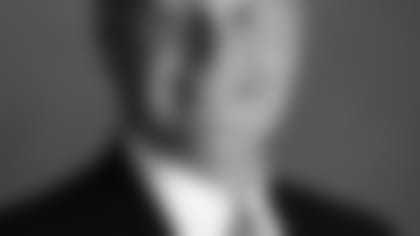 One of the nation's most respected offensive line coaches, Jeff Stoutland, comes to Philadelphia after serving as the University of Alabama's offensive line coach for the past two seasons. In 2012, Stoutland's offensive line unit featured two first-team All-Americans in Barrett Jones and Chance Warmack, who helped the Crimson Tide rank 20th nationally in rushing (224.6 ypg) and 15th in scoring offense (38.5 ppg). In addition, Jones became Alabama's first Rimington Trophy winner as the nation's top center. Stoutland joined the Alabama staff in 2011 after spending 14 years as an assistant coach at Miami (2007-10), Michigan State (2000-06) and Syracuse (1997-99). The 51-year-old also held collegiate coaching stints at Cornell and his alma mater, Southern Connecticut State.
Did You Know?Stoutland coached at Syracuse from 1997-1999, working with the group that protected future Eagles quarterback Donovan McNabb.
What They've Said About Stoutland:"Coach Stoutland did an excellent job with our offensive line along with each and every responsibility he had while he was here at the University of Alabama. We appreciate all that he did in terms of his time and his dedication in contributing to the success we've had over the last two years. He's an outstanding coach and he will do a great job with the Eagles. We wish him and his family the best." - Alabama head coach Nick Saban
Press Taylor, Offensive Quality Control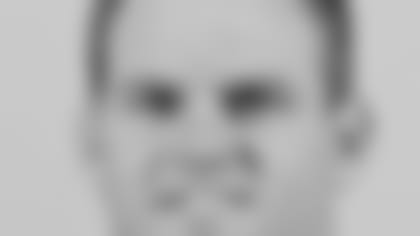 Press Taylor spent the previous two seasons as an offensive graduate assistant/quarterbacks coach with the Tulsa. A former college quarterback, Taylor won back-to-back Junior College National Championships at Butler Community College in 2007-08 before transferring to Marshall. A native of Norman, OK, Taylor is the brother of current Miami Dolphins quarterbacks coach Zac Taylor.
Did You Know? Taylor's brother Zac, who coaches for the Dolphins, is the youngest quarterbacks coach in the NFL.
What Taylor Has Said About Coaching: "Coaching, for me, was an opportunity to impact and influence a young man's life … The coaches I've played for have been very influential in my development, and it's something I want to do for a lot of other people."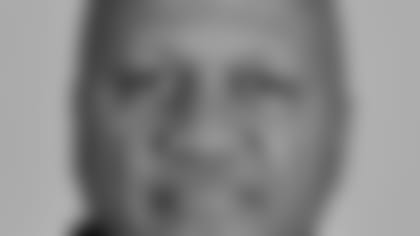 Now entering his 19th season in Philadelphia, Ted Williams is the longest-tenured coach in the history of the franchise. The 69-year-old Williams originally joined the Eagles as the tight ends coach in 1995 under head coach Ray Rhodes and has spent the past 16 years coaching the team's running backs. Williams tutored a 1,000-yard rusher eight times during that span, and helped to develop Duce Staley, Brian Westbrook and LeSean McCoy. Prior to joining the Eagles, Williams spent 15 years coaching on the collegiate level at Arizona (1994, secondary), Washington State (1991-93, offensive coordinator/running backs) and UCLA (1980-89, linebackers/running backs).
Did You Know? Williams' first NFL job was coaching the Eagles tight ends in 1995.
What Williams Has Said About Coaching: "I was always a discipline, on-point kind of individual – that's the way I learned coaching."
Josh Hingst, Strength And Conditioning
Josh Hingst joins the Eagles after spending the previous season as the assistant strength and conditioning coach of the Jacksonville Jaguars. A registered dietician and a certified strength and conditioning specialist, Hingst previously spent three years (2009-11) as the director of sports nutrition at Nebraska and one season as the team nutritionist (2008) for the Atlanta Falcons. He also held a five-year stint (2003-07) in strength and conditioning and sports nutrition capacities at Florida State. A native of Hooper, NE, Hingst received his bachelor's degrees in nutritional sciences and dietetics and exercise science from Nebraska and his Master's in clinical nutrition from Florida State.
Did You Know? Josh Hingst is a Registered Dietician, is Strength and Conditioning Coach Certified, and is a Certified Strength and Conditioning Specialist.
Shaun Huls, Sports Science Coordinator
Shaun Huls most recently served as the head strength and conditioning coach and combatives coordinator for Navy Special Warfare. After beginning his career as a student assistant and a student strength coach with the University of Nebraska, Huls held various strength and conditioning posts with Nebraska, the University of Nevada and Hampton University. During his career, Huls has trained numerous current NFL players, professional baseball players, MMA fighters, track and field, wrestling and swimming Olympians. In addition, Huls is a championed collegiate Olympic lifter and Brazilian jiu-jitsu competitor.