"If there's a better left tackle playing now or has been playing the last three or four years, I wouldn't know who it would be. He's just phenomenal."
This quote about Jason Peters is very similar to the one head coach Andy Reid made when the Eagles traded for the two-time All-Pro left tackle. But it didn't come from Reid. It was stated by Peters' former offensive line coach in Buffalo, Jim McNally.
McNally retired at the end of the 2007 season after almost 30 years in the NFL. McNally was presented with the challenge of transforming the college tight end into an offensive lineman. And in just three years as a full-time starting tackle, Peters has been named to the Pro Bowl twice and the All-Pro team twice. Before his NFL career, Peters never played an offensive line position.
"We thought this guy could be a dominating offensive lineman," McNally said by phone on Wednesday. "He was explosive, strong, quick, athletic. He worked at it. He's strong as an ox."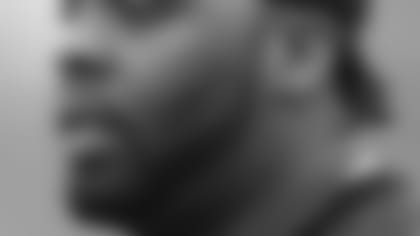 McNally helped turn Peters into an All-Pro offensive tackle
McNally has heard the stat that Peters surrendered 11.5 sacks last season. McNally countered that an offensive lineman's performance shouldn't be judged on that number alone.
"Sacks mean something certainly, but how many times did his guy hurry the quarterback," McNally said. "This guy never played offensive line, I know he played tight end. For this guy to come that far in that short of time was just phenomenal. When he made the Pro Bowl his first year, we both almost cried together. We couldn't believe it. He knew he played good, but for him to come that far as a free agent tight end to being a Pro Bowl guy – unbelievable."
Another reason that Peters' sack total may have been higher last year is that he never gets any help from the backs or tight ends.
"We never had to help the left tackle. Ever," McNally said. "If we were ever going to help the tackle, it was the right tackle. Very rarely did we ever help Jason Peters, which meant you didn't have to worry about the blindside of a quarterback."
That should make Donovan McNabb feel at ease, even in the NFC East with the likes of Osi Umenyiora in New York and DeMarcus Ware in Dallas.
"Genetically, he's unbelievable He's as thick and wide as anyone I've ever been with," McNally said. "He's strong. He's real strong. He's very quick. He's tall, but he's not (6-foot-7) like Tra Thomas. But he's got extraordinarily great quickness. What he does well is on pass protection, now we don't teach it to everybody because some guys can't do it, he can come out and jump you. He doesn't have to back up all of the time and be soft on pass protection.
"Against the large rushers, he can take a couple of kick steps and then transfer his weight to his outside foot and close the space and get on him just like that. A lot of other tackles just back up all of the time."
As much as McNally loves Peters' play, the work must still be done between now and the start of the season.
"The Eagles are a good football team. (Peters is) going to play hard. I think everybody's got great anticipation for the Eagles next season, but by the same token everyone has to be accountable and do their job," McNally said.
To read more of what Coach McNally had to say about Jason Peters and a look at the brand new offensive line, check out the upcoming issue of Eagles Insider which will be available at the end of the month ...