Quarterback Donovan McNabb summed up the reaction of the entire city of Philadelphia pretty well when he found out his top receiver, Kevin Curtis, was undergoing surgery for a sports hernia last week.
McNabb knows better than most that the chances of Curtis coming close to his 77-catch production from last season are slim. And should he rush back from the injury, he could risk much further damage.
McNabb's own bout with the same injury in 2005 was long, difficult and painful, he said. It limited his mobility and sidelined him for the final seven games of the season, six of them after the surgery.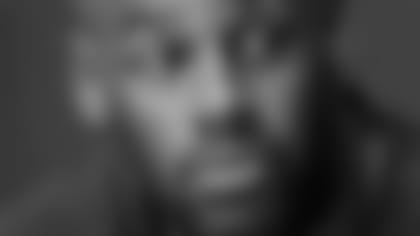 QB Donovan McNabb
Knowing the effects the injury can have, McNabb was quick to sympathize with his No. 1 connection.
"It's a tough situation to go through, especially being at the wide receiver position where you have to do a lot of cuts," he said. "You have to do a lot of blocking, accelerating and stopping. It's going to be tough for him."
McNabb's situation, admittedly, was quite a bit direr than Curtis'. Before the sports hernia diagnosis had come through for McNabb, it had taken its toll on his health in general. He had strained his abdomen, which deteriorated to a tear, which led to a torn groin. Chipped bones in the area followed, he said. With all the ailments for McNabb, it's surprising his sides didn't buzz when doctors went in for the surgery.
The difference is that Curtis had the injury diagnosed and opted for the surgery immediately, though a timetable for his return is still a ways off, head coach Andy Reid said Sunday.
"I actually told him to get the surgery because I think it's important to get it done early; before it becomes a real problem later," McNabb said. "You don't want that to linger on and then, all of the sudden, you tear something else. It was good that he got the surgery now and he can start rehabbing now to get himself back out on the field."
As for now, McNabb is itching for Reggie Brown, the team's No. 2 receiver, to return from a hamstring injury. Despite DeSean Jackson's explosive emergence the past three weeks, McNabb was quick to acknowledge the reality of preseason – it doesn't count. Still, he praised Jackson's ability to pick up the offense quickly, and said he is comfortable with him.
So, until Brown's return, McNabb plans to make do with what he has, at least for now.
"If the question (about bringing in a receiver) is asked, I would only be honest, but the thing I think, with our guys, is I think they can make plays for us. Hank (Baskett) has shown it, Greg Lewis has shown it, Jason Avant has shown it," McNabb said. "If they do that, then that's just a move that we have to make. But, I think (with) Kevin, you have to give him some time also.
"I've had that sports hernia surgery; a lot of guys have. It's nothing that you can rush back from and think you'll be fine. You have to take it slow."