Donovan McNabb doesn't think getting back to the playoffs should be hard. After all, it's something that came naturally to him for so long.
"I've missed, like, three years of not being in the playoffs. A lot of teams haven't been to the playoffs in six, seven years," McNabb said. "I look at it as just like riding a bike."
It's still feels like a strange question to ask McNabb, a long-time MVP candidate and, at 31, still a relative picture of youth compared to other long-tenured quarterbacks in history. Why couldn't he lead the Eagles to the postseason? Can Bill Cosby still make people laugh? Can Morgan Freeman still act? The answer should be obvious.
But McNabb knows he's caught in a rut. After finally breaking through the brick wall that was the NFC Championship Game during the 2004 season, McNabb hasn't played in a playoff game since Super Bowl XXXIX. He's been hurt, and it hasn't been consistent. Sports hernia. Knee. Ankle. Shoulder. Just name it. McNabb's bad luck since that title game has been almost incomprehensible.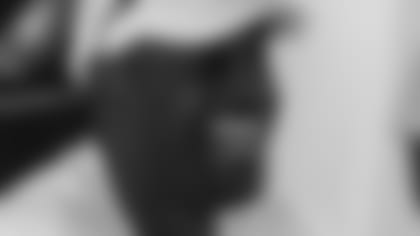 QB Donovan McNabb
Still, his teammates have been to the postseason without him. He said his "body feels 28." But, the questions, like clockwork, come back every July at training camp since that Super Bowl. He's used to them.
He knows he has to answer them, but nothing he says at a press conference will do anything to abate the criticism. He's got to show up on Sundays.
And unlike 2007, he's ready to go from the beginning.
"(Last season,) I felt like the knee was getting stronger, and the confidence was always in it," McNabb said. "But I felt like I was always preparing for the next week."
The weapons are there, McNabb said. In the last month before training camp, he worked with L.J. Smith, Jason Avant and newcomer Lorenzo Booker in Arizona.
And though he hasn't spoken to him, McNabb believes running back Brian Westbrook will check into Lehigh University when the rest of the veterans report to camp on Thursday.
It's essential to have the playmakers in place on Week 1, McNabb said.
"We just pretty much have to get back to the basics and not try to come out and try to shock people with different types of plays," he said. "I think if we just run our offense and get everybody involved early, I think that'll be important for us to get into that rhythm."
As training camp starts, it's no secret that the Eagles might be flying a bit under the radar. The Giants won the Super Bowl. The Cowboys won 13 games and the division last year. The Redskins just traded for Jason Taylor. Who, exactly, is talking about the Eagles?
But McNabb believes the Eagles should be in any discussion. In no way does he think his team is an afterthought.
"Not at all," he said. "(At practice,) it's not that hard to see the type of team that we have. You don't win NFC East championships, or you don't win the NFC period, on paper."