After quarterback Donovan McNabb and head coach Andy Reid talked before last Sunday night's game against the Chicago Bears, Reid came to a decision that McNabb's chest injury would preclude him from taking unnecessary hits.
So, naturally, the game hinged on a decision not to utilize McNabb with a quarterback sneak or a roll out.
Even though McNabb threw 41 times, Reid decided to give running back Correll Buckhalter another chance at scoring what would have been a go-ahead touchdown. Instead, the Bears stuffed him at the line of scrimmage to hold on for a 24-20 win.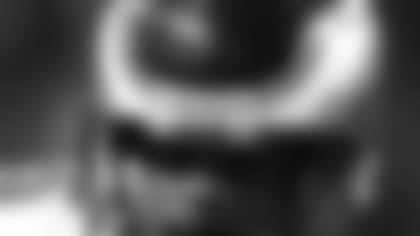 QB Donovan McNabb
"No, I had already determined that going into the game," Reid said. "If it came down to that, we weren't going in that direction."
McNabb, on the other hand, said on Wednesday that if his number had been called, he would have stepped up and done his duty. But McNabb had only limited participation in practice on Wednesday because of his chest, meaning McNabb may have been more banged up than he was letting on.
"It's pain, but yet still we all have pain doing something," McNabb said. "If the play was called, then I would have done whatever I had to do to help, but in those plays that we called, we should have scored. There is no way around it. We've called those plays before and we've scored. We didn't last weekend, and we can sit here and say that we should have passed the ball, we should have done this, we should have done that, but it comes down to it that we should have gotten in the end zone."
McNabb said he'll keep playing through the pain as long as he's not hurting the team. But that's not to say that he's feeling like he's ready to conquer the world.
"(It's) sore," McNabb said. "I don't know if it's kind of on a scale of whatever but, obviously, at my position it entails me throwing and rotating and doing that. It's sore in the main parts. It's something that you go through during the season, just making sure that you take care of your body and you're ready to play, and when you get back out in practice, make sure that you practice to that high pace and up-tempo to prepare you for the game."
McNabb doesn't expect his injury top keep him out of the game against Washington on Sunday.
"I do feel it getting better," McNabb said. "I know that it's not going to be healed in a week or two. It's going to take some time, and really, it's not just one particular spot, it's a couple of spots. We're just doing the right things; make sure we're treating it twice, three times a day. When I get out there on the field, make sure that I'm playing my style of play and just having fun doing it."