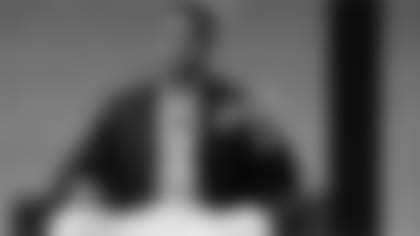 A year ago, wide receiver Jordan Matthews was one of the players in the audience who was listening and learning at the NFL's Rookie Symposium.
After a successful first season with the Eagles, Matthews was invited to speak at this year's orientation for the first-year players. There are two important nuggets of wisdom Matthews wanted to impart on the rookies.
"Never get too high and never get too low," Matthews wrote on his Sportsblog site. "Create a positive environment that allows you to stay in a mindset of peace and focus when it comes to football and your life … and then stay there. If you can stay in that lane, then the game of football is going to come a lot easier. Go to work, study film, spend time with your family, but stay in that lane."
"Don't look at what this guy over here is getting paid and start changing the way you act in the locker room based on what somebody else has," Matthews wrote. "Don't look at what another team is doing in OTAs and start wondering why your team is running so much. If you start comparing, you'll start slacking, and then you're going to find yourself looking for a different team. Focus on what you have to do and go get that done."
Matthews added what he believes players should - and should not - do over the next month getting ready for Training Camp. Read more here.