Madeline Bell has made it a point to be visible to her staff during the pandemic.
As the President and CEO of Children's Hospital of Philadelphia (CHOP), Bell could have conducted her business from home. But she knew better. After all, Bell started her career as a pediatric nurse at CHOP in 1983. She knows what it's like to care for a child going through dire circumstances as if they're one of her own. She can find the words to console a family that struggles to watch their child suffer.
"I wanted to be a nurse from such a young age," Bell says. "I've always worked with children. It's very fulfilling to see that somebody who had been ill can go on to live a healthy and happy life. And for those children who don't, who aren't able to be cured or treated, to give them the grace and dignity of being with their family if they are terminally ill. It's a very noble profession."
That's why Bell frequently makes the walk from her home to the hospital's Philadelphia Campus to connect with the front-line workers who have bravely put their lives on the line to care for children during the pandemic. When most of the world slowed down to a crawl, the hospital's patients continued to need care. Whether she is walking the halls or sitting with staff in the cafeteria, Bell wants to be present for the hospital's nearly 16,000 employees.
"I think after the last two years and when I think about Children's Hospital of Philadelphia, we certainly need healing because our healers have been busy caring for people during extraordinary circumstances. I think all of us as a community have to surround anyone who has been at the bedside for two years and help them heal," Bell says. "It's quite an extraordinary task and they certainly need healing. I also like to think that we have hope and optimism for the future. We have learned so much. We have become so creative and so resilient that I really think we should look at the positive side of that."
Recently, Bell was interviewed by Forbes magazine ahead of the reveal of the magazine's annual list of the nation's best employers. Bell was honored, figuring that CHOP was going to be listed among the top hospitals.
Well, she was sort of right.
CHOP was named the No. 1 large employer (more than 1,000 employees) in the country. Not just among children's hospitals. Not just among hospitals – among all businesses in the United States, period. This comes after two extremely difficult years for healthcare workers that have left many in the field suffering from post-traumatic stress disorder and weariness.
"It was the most meaningful recognition for us and completely unexpected," says Bell.
Bell left CHOP in 1989 to work in administration at another local health system. After returning to CHOP in 1995, she served in several executive roles before being promoted to President and CEO in 2005. She is an empathetic leader – she often speaks about the things she learned during her time as a nurse – overseeing a $3.2-billion-a-year health system and maintaining CHOP's status as one of the preeminent hospitals for children in the country.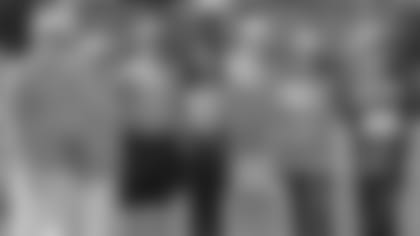 In the years since her ascension to the top of the hospital's leadership, Bell has dramatically increased diversity in both ethnicity and gender throughout the organization, especially among the executive ranks. She is unapologetic when it comes to advocating on behalf of women in the workforce. She recalled a recent meeting of local CEOs; the dearth of women was noticeable. For Bell, this means that there is so much work that still needs to be done.
"When I became CEO, one of the tenets of my leadership platform was to create a more diverse executive team, and I set out to do that in every opportunity that I had to hire an executive," Bell says. "I really worked hard to ensure that our leadership team reflects our patient and employee population. I feel like we've made incredible strides in creating a really diverse team."
The pandemic has morphed into what Bell aptly describes as a "twindemic," as the need for improved mental health resources has been greatly accelerated. Children have spent the better part of the past two years in isolation, away from their peers, with the vast majority of schooling done through a computer screen. Kids have also witnessed the stress put on their families, whether it was from financial losses or health ailments.
Bell is taking action to help. CHOP is investing in a program called Healthy Minds, Healthy Kids, where therapists and counselors in primary care practices try to identify anxiety, depression, and suicidal ideation in the early stages. CHOP is also creating a comprehensive, expanded outpatient center for children with mental health concerns at 46th and Market Streets in West Philadelphia. CHOP is also adding 46 beds for children with psychiatric issues at the PHMC Public Health Campus on Cedar Avenue. Even though CHOP is at the forefront of this twindemic, Bell knows more work – a lot more– will need to be done.
"We just need action now, and that's what I worry about," she says. "All of these things that we're doing, which I'm really proud of, will not meet the need. And that makes me very worried about the future."
The pandemic has also shined a spotlight on inequities when it comes to being able to access proper health care.
"There isn't payment parity for physical health and mental health. The people who provide mental health services, the spectrum of social workers, counselors, therapists, psychologists, psychiatrists, aren't choosing this profession because they don't get paid as much as other providers and it's challenging work. And when it comes to families, I feel like there's a whole systemic issue that needs to change to create parity in the system so that everyone, whether they're covered under Medicaid or commercial insurance or can afford to pay out of pocket, can equally access care," she says.
"We also have a Center for Health Equity that focuses on ensuring that we provide more equitable care for people who are underserved, particularly in Philadelphia. Luckily, our Psychiatrist in Chief, Dr. Tami Benton, is focused on this as well, but my job as CHOP's CEO – in addition to investing in this – is to work with elected officials and advocate for legislation that helps families access mental and behavioral health services. I use every opportunity I get to talk about that and to talk with elected officials about how important it is. And I think there's great bipartisan support for mental health care. Dr. Benton has testified twice in front of committees of the U.S. Senate about the importance of improving access to mental health care, and everyone I talk to is touched by it in some way and understands how important accessing this care is."
As much as she misses the ability to directly impact individual patients as a nurse on a daily basis, Bell transitioned into the administrative field armed with intimate knowledge of the profession. Her goal is to be a part of the solution to make health care better – not just for patients and families, but for the people who provide care. From the pandemic to the twindemic to the fight for equality in the workplace, Bell is navigating a never-ending sea of obstacles. She relishes the opportunity to take on these new challenges to make CHOP even better for its staff and the families it serves.
"I think that it's never good for a leader to rest on their laurels. I think it's really important to be a lifelong learner and to use every opportunity to learn from other people and to continually raise the bar and expect more of yourself," Bell says. "My job is to push myself, push my team, and push the organization to be better for the children that we serve."