Considering he's the man that fuels the fire, so to speak, it's no surprise that Jeffrey Lurie's annual "State of the Team Address" focused largely on contracts.
The Eagles' Chairman/CEO discussed the situations of running back Brian Westbrook and cornerback Lito Sheppard, and also addressed the team's policy with contract extensions for young players.
While not directly involved in contract negotiations or discussions with agents, Lurie does sign the paychecks and likes to keep abreast of the happenings.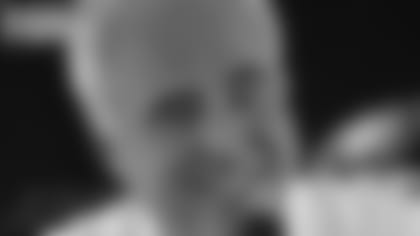 Chairman/CEO Jeffrey Lurie
"We're the distribution mechanism for these 53 players," Lurie said. "And you try to be fair and do contracts when they makes sense for the team, and you're trying to spread it out as best you can so you have the best possible roster. At the same time, you want to be fair to every single player."
Lurie described negotiating contracts and the salary cap as a "balancing act," on both the financial side and the personal side of business.
This relationship has been thrust to the forefront of training camp storylines, as star running back Brian Westbrook wants his current deal reworked. Westbrook, who led the NFL in yards from scrimmage in 2007, wants to be paid like a top running back.
As of now, negotiations with Westbrook's agent and Eagles president Joe Banner are ongoing.
"I don't really have any problem when a player outperforms his contract," Lurie said. "I think my philosophy, and I think it's the organization's philosophy, is to just try to always be fair. Adapt to where things are at."
As for Sheppard, Lurie wasn't as forthright. The Pro Bowl corner, too, wants a new deal in addition to a starting job.
But questions of Sheppard's health might have been one of the Eagles' deciding factors in signing Asante Samuel, the consensus top cornerback on the open market this past offseason.
"I'm very hopeful that Lito will have a terrific season," Lurie said, "and show us and the league that he's back to the old Lito – healthy and with a great playmaking ability."
Sheppard is one of many young players the Eagles extended long-term early in their careers. But, as recent occurrences have shown, a juicy extension doesn't always yield mutual satisfaction.
Lurie admitted the risk the Eagles take in signing their perceived young stars to long-term deals. He described that risk as two-fold: will the player outperform his contract, and, in turn, want a new one? Or will his value considerably dwindle throughout the course of the deal, while still collecting a hefty paycheck?
He compared the risk for his team to that of players entering unrestricted free agency. It is an educated-guessing game for all involved.
"We've always kind of led the league in signing players to contracts early on. It gives the players stability. It gives the team stability," Lurie said. "It's a collision sport. You don't know how long the careers are. You may not max out at the highest possible (salary) if you outperform your contract, but a lot of players underperform those contracts."