Before last year's Super Bowl, artist Bill Strobel created a Jalen Hurts mural at Brown and Corinthian Streets in Fairmount, a project he took on himself. Now, Strobel is being commissioned by the Eagles to design the wing wall in Lincoln Financial Field's Pepsi Plaza for Sunday's Kelly Green game.
"It is just a small part of the Kelly Green rollout, but it is super cool to be doing this," Strobel said.
Strobel has art featured inside the stadium's Hyundai and Tork Club levels and the Pro Shop, as well as around the city. It was his Hurts mural that he painted last February that gained him traction with the fan base and organization.
The Camden, New Jersey native created the mural on his street corner by the Eastern State Penitentiary.
"I did it because I wanted to," Strobel said. "It was a lot of fun and I received great feedback. It was almost like a little pilgrimage to help people heal from the loss."
After the season, Strobel invited his neighbors and Eagles fans to write messages of thanks and support in chalk on the mural.
Fans thanked the quarterback for everything he did and congratulated him on a successful season.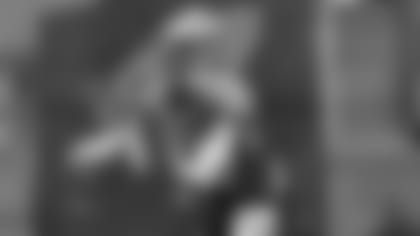 The organization took notice of the artist's work and asked him to create three separate designs in the Lincoln Financial Field Pro Shop. In the store, you will find a Brian Dawkins masterpiece, a SWOOP painting, and a mural that shows a timeline of the team's history from Chuck Bednarik to today.
Strobel's love for the Eagles has always been present, but his career path looked a lot different not too long ago. He started in fine arts before becoming a chef. Strobel was a chef for 15 years but one day realized it was time to go back to his roots – painting.
The artist has positively impacted the Philadelphia community with his art, painting murals to honor the city's hip-hop scene, promote the rich history of graffiti in Philadelphia, and, of course, celebrate the success of the Eagles' franchise quarterback.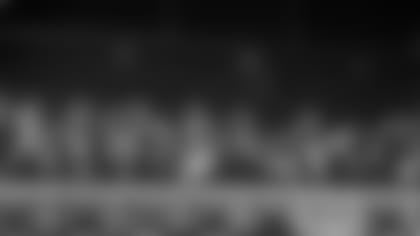 For Strobel, it was a no-brainer when the organization asked him to design the wing wall for the first Kelly Green game. The wall, located inside Pepsi Plaza and backed up to Lot K, displays various designs throughout the season to celebrate different initiatives.
Strobel painted the vintage Kelly Green Eagle wings over a Midnight Green background to represent the past and present.
"I want to give people what they want," Strobel said. "It is definitely a representation of Philly and 215."
Strobel uses his paintings and murals to connect with the community and this project will also help the artist reminisce on his days as a young fan during the original Kelly Green era.
Sunday will bring back and create a lot of memories for fans as the team starts a new journey with their alternate uniforms.
"You are not going to see more Kelly Green in your life than you will on Sunday," Strobel said. "I hope people make their way over to the mural and take advantage of it; have fun with it." - Owen Boyle