The NFL Draft is still roughly four months away, but it's never too early for people to start prognosticating. On Wednesday, ESPN draft guru Mel Kiper Jr. joined 97.5 The Fanatic to discuss the possible options that the Eagles may have with the 22nd overall pick in the upcoming draft.
There are many different areas that the Eagles may look to fill via the draft, such as help in the secondary and depth at outside linebacker, but in Kiper's first mock draft of 2013, he has the Eagles going for a big wide receiver - Florida State's Kelvin Benjamin. Other big receivers like Clemson's Sammy Watkins, Texas A&M's Mike Evans and USC's Marqise Lee are also possibilities, but he doesn't see them falling to the 22nd pick.
"I have Kelvin Benjamin dropping down to Philadelphia at number 22," Kiper told co-hosts Tony Bruno and Harry Mayes. "I have the receiver from Florida State who we all saw make that big catch late against Auburn.
"A lot of wide receivers right now in the first-round discussion, mainly because of the top 10 wide receivers right now, nine are underclassmen. Only one senior receiver and he's at number seven, Jordan Matthews from Vanderbilt. If it wasn't for the juniors, the underclassman, the wide receiver position would be awful, but because of the influence of the underclassmen, it's one of the stronger positions in the draft, at least early."
According to Kiper, having a tall, playmaking receiver is becoming a necessity in today's NFL, and the Eagles have a chance to obtain one with their first-round choice.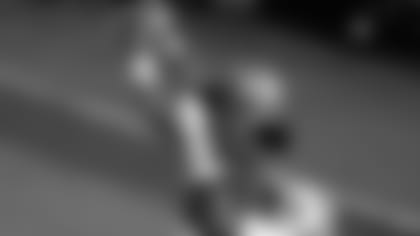 "You can see what Anquan Boldin has meant to the 49ers and you saw what he meant to the Ravens in their Super Bowl run," said Kiper."The big receiver, (guys like) Alshon Jeffery, could he separate well enough? He goes in the second round to Chicago and he's had a heck of a career, and Brandon Marshall with his size and the list goes on and on.
"The big receivers, you just can't match up. It's like asking a point guard to out-rebound a power forward. That's what you're basically doing. You're saying that I'm going to take my point guard and you go out-rebound this power forward. Well that's what the NFL is about now. Throw it up and let this 6-foot-4, 6-foot-5, big, powerful receiver go up against this 5-foot-9, 5-foot-10, 5-foot-11 corner. Hey, if you can beat the 6-foot-4 receiver, more power to you, but nine times out of 10, you won't. So you throw him open like (Joe) Flacco did. They always say that they're covered, but they're open. That's what a big receiver gives you."
On the other side of the football, the Eagles are left with some question marks in the back line of their secondary. Nate Allen and Kurt Coleman are both free agents, and Earl Wolff dealt with a knee injury at the back end of his rookie season. With that in mind, Kiper said that he has his eyes on a few players who could fill that need.
"There are some interesting (players) and a couple kids that I really like," Kiper explained. "Calvin Pryor is number one at Louisville. Calvin Pryor is a guy who is tremendously instinctive. He's a ball-hawk. He's tough and he's one of Charlie Strong's all-time favorite players that he ever had at Louisville. I think he's going in the first round. I have him right now going 21 to Green Bay. If he's a guy who is there (for the Eagles), he's going to be interesting. Lamarcus Joyner at Florida State, the only reason he's not a first-round pick is because he doesn't have ideal size, but all he does is make plays. In today's NFL, he's going to have a major role because he can cover slot receivers, he can be versatile for you, and he's always where he should be.
"Lamarcus Joyner early second round, mid-second round would make a lot of sense, and you have a kid Dion Bailey, a linebacker and safety and USC coming out early. Those are your top four, but I do think that Pryor from Louisville is the kid that a lot of people are going to get on late in this process and bump him up the board dramatically."
Of course, all of this is just speculation. There is no telling how the free agency period will affect what the Eagles will be looking for come May. According to Kiper, a mock draft should never be considered to be set in stone for that reason, along with the fact that each team scouts and evaluates talent differently. There is really no way of knowing what will happen when a team goes on the clock at the draft.
"I think you look at it right now and there could be mixed opinions," Kiper said. "Maybe Philadelphia doesn't like Kelvin Benjamin. Maybe they like Mike Evans, maybe they want to say 'Let's move up and get Mike Evans.' Maybe they like Benjamin better than Evans and they say that, 'We can get him where we are and we're happy and we like (Allen) Robinson about the same, so even if Benjamin is gone, we can take Robinson or we can take (Odell) Beckham.' So it really depends upon how you look at your board and say, 'We like three of these receivers at 22. One of them is going to be there, so we don't need to move up.'"