The Christmas holiday did not stem the tide of constant updates regarding Tony Romo's injured back and his uncertain status for Sunday night's NFC East title game. Regardless of whether he plays, the answer from the Eagles has not changed – they are not altering their weekly preparation in any way because they do not expect the Dallas Cowboys' offensive scheme to change if Kyle Orton is under center.
"I don't think it changes their offense much just because of who the backup is," head coach Chip Kelly said Thursday. "I think they're going to stick to what they do. They obviously have playmakers in Dez Bryant and (Jason) Witten. They're going to run the ball with DeMarco Murray, who didn't play against us in the first game.
"Usually you see (a change) if there's a contrast between the styles of the two quarterbacks. I think Tony has 20 carries for 39 yards or something, so I don't anticipate Kyle (Orton) is coming in and they're going to start running option up and down the field. I think they'll stick to their plan in terms of what they do, and they have a really good scheme offensively. I don't think it's going to change in terms of what our approach is going to be."
If Orton does, in fact, play in place of Romo, the Eagles have studied his tape and will be prepared.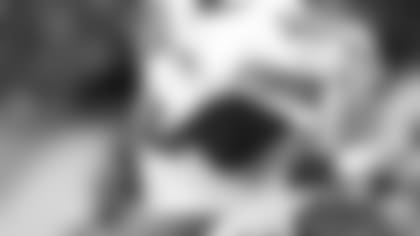 "Bill (Davis) and (his coaches) have looked at him when he played with Chicago and Denver and when he was with Kansas City for a little bit," Kelly said. "They have a good feel for where he is."
Kelly has stressed that he, his staff and the team don't constantly preoccupy themselves with checking reports about Romo because it's not something they can control. He does, however, find himself admiring Romo's toughness and determination in light of what the Cowboys quarterback was able to accomplish against the Washington Redskins after suffering the back injury. For that reason, he isn't ready to count Romo out.
"If he can't go, the first thing that came to my head is then that performance against the Redskins is pretty special, if he did what he did and had the ability to bring them back and win that football game," Kelly said. "The one thing you know about him is that he's an unbelievable competitor, and he's going to do whatever he can to see if he can play in the game."
While the Cowboys are faced with the prospect of being without their leader on offense, their leader on defense, middle linebacker Sean Lee, is reportedly out for Sunday because of a neck injury he suffered against the Chicago Bears on December 9. As crazy as it may sound, it's possible the loss of Lee on defense could be greater than Romo on offense. After all, the Eagles defense was able to hold Romo relatively in check in their first meeting. It was Lee who ruined the Eagles game plan on offense and was a primary reason for the unit's ineffectiveness. He had 11 total tackles (one for loss), a pass defended and an interception and was key both in stopping the run and disrupting the passing game.
"(Linebacker) DeVonte Holloman has been playing, so we have tape on what they're like when Sean's not in there," Kelly said of the Cowboys defense. "But obviously (Lee's) one of the top linebackers in the game. In nine games, he has 99 tackles and four interceptions. Seeing him up close in person when we played them in October, he was all over the field. He's as good a linebacker as there is in this league."
Romo speculation dominates the headlines, but his quarterback counterpart is also going into this game with a ton to prove, especially after how he played against the Cowboys in October. If you think about it, Nick Foles has essentially been playing in a playoff situation since the game against the Oakland Raiders in which he threw for seven touchdowns and started this incredible run. Sunday poses a chance for him to exorcise his demons and clinch a playoff berth for his team in what would be the perfect ending to a storybook regular season.
"I'm confident (in Foles), but I'm also confident based upon being around him because we've really been in this situation for a long time," Kelly said. "After being 3-5, we didn't have much wiggle room, so we've kind of been on the edge since (then). I'm confident in how Nick will perform, and the one thing you see from him is improvement on a weekly basis … He does little, subtle things that make you go, 'Yeah, he's got it.' He did a couple things yesterday in practice where you guys get excited to see him play again."
On the other side of the ball for the Eagles, the defense bounced back in a big way against the Bears following its subpar effort against the Minnesota Vikings, lending credence to the belief that the unit's consistent, solid performance since the beginning of October is no mirage. Still, as the Pro Bowl voting currently stands, not a single Eagles defender will be selected. While disappointing on a certain level, perhaps the lack of individual recognition is symbolic of how the defense has played so well as a whole, with a different player seemingly stepping up each week.
"I think we've got a group that buys into the total team defensive philosophy," Kelly said. "I think I'd be disappointed if some of those guys didn't make it because I think they're deserving … It's a nice reward, but I think their focus and attention is on what's going to go on this Sunday."