Coming from the college ranks, Chip Kelly was not accustomed to playing the same opponent more than once in a season. Obviously, the NFL is very different from college football in that regard, as teams play each of their divisional opponents twice in the regular season, and even have a chance of meeting a third time in the playoffs. As Kelly prepares for his second bout with Washington, he is drawing from his recent experience of playing two games against the New York Giants.
"You have a body of work, so you understand what the opponent is about, but the second game (with the Giants) was different than the first game," Kelly said on Thursday. "It's not 100 percent that they did this in the first game and they're going to do the same exact thing in the second game. I think the same holds true for us.
"We've got some experienced guys on our staff that have been through it before, and that's always the deal. I think you get a better understanding of the personnel and you kind of know where it is, but again, it changes. … We didn't see (starting safety Brandon) Meriweather in the first game, and we'll see him in this game, and we didn't see Rob Jackson in the first game and we'll see him in this game. … You've got a body of work and you have a little bit of an understanding, but it's not exactly the same as the first time."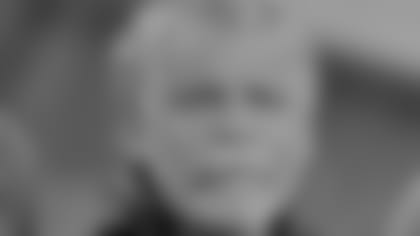 Sunday's rematch with Washington may have a number of playoff implications for the Eagles. With the Dallas Cowboys on their bye week, a win for the Eagles would propel them into sole possession of first place in the NFC East, and also give them a season sweep of Washington. Just as he did before a pivotal matchup with the Cowboys in Week 7, Kelly once again explained that there is no reason to look down the road to what things could be at the end of the season. The only thing that matters is finding a way to win on Sunday.
"It's inconsequential," Kelly said of the current NFC East standings. "It means absolutely nothing and I've always felt the same exact way. I look at college football and everybody talks about the BCS talk in October, and it doesn't mean anything. You lose a game and you're out. I talk about it all the time, we're going to keep our heads down until December 29, and we'll see how many games we've won. If that's enough to qualify for the playoffs, then we did a good job. But wishing and hoping and looking at tiebreakers - you should be breaking down film and watching your opponents instead of doing that stuff."
When Kelly and his staff watched the Washington film this week, they were able to see quarterback Robert Griffin III take live reps, something that could not be done heading into the season opener, as Griffin III was coming off of major offseason knee surgery. The quarterback's mobility has improved as the season has progressed, which, in turn, has opened up Washington's rushing attack. With an average of 151.2 yards per game on the ground, the Redskins running attack ranks as the third best in the NFL.
In order to slow down Griffin III and the running game, the Eagles defensive line will need to play at their best. Fortunately for Kelly, the young group is under the watchful eye of defensive line coach Jerry Azzinaro, whom Kelly brought with him to the NFL primarily because of his abilities as a teacher.
"First and foremost, he's really, really smart," said Kelly. "He comes off as a gruff, get-after-you guy, but he's extremely intelligent. He's a great communicator. He can get his message across, in terms of how he wants it done. He's very detailed in his work and he's extremely meticulous in how he wants it done, but I think our guys gravitate to him. I was with him in Oregon and it was very important for me to be with him here, because I think he's a great teacher and a great communicator."
Aside from just coaching the defense line, Azzinaro also holds the title of assistant head coach. When asked about what extra duties that title entails, Kelly explained how the players aren't the only ones who have learned a thing or two from "Coach Azz."
"He coaches me a lot," Kelly said. "I think he's a really special guy to be around. He's extremely intelligent and he's got a great view and a great mindset in terms of how he looks not only at the game, but how he looks at life. We all seek Professor Azzianaro's counsel a lot of times."