Nick Foles and Mike Vick are certainly not making it easy on Chip Kelly, and that's exactly how the head coach wants it. After a night in which the two primary competitors for the starting quarterback job each impressed to the tune of a combined line of 158 yards passing on 15-of-18 passing, and a touchdown drive apieace, Kelly explained his mindset as he continues to evaluate the position.
"I think we have two quarterbacks that can play in an NFL game, so we'll continue to look at it," Kelly said. "But you feel better about that situation. Sometimes I think you get nervous because you don't have anybody and it's a default decision, but again, I thought both those guys played well.
"Playing quarterback is about making good decisions. With the exception of (Foles' interception) ... I thought both those guys made good decisions tonight."
But if you expected Kelly to be ready to issue a proclamation about his signal caller, you just haven't been paying attention.
"I've told you since day one, we're not going to makeany rash decisions," Kelly said. "You can put your pens down if you think we're naming a starting quarterback in this room right now."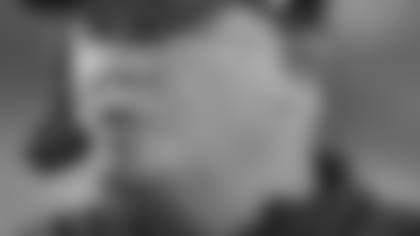 Of course, as head coach, Kelly has much more to worry about than just the identity of his starting quarterback. His defense, for example, was looking to bounce back from a disappointing performance against the New England Patriots in the preseason opener. After allowing Tom Brady and co. to run roughshod a week ago, the defense took an encouraging step forward against the Carolina Panthers, allowing only nine points, only six of which were scored in the first half.
The first-team defense impressed especially on third downs, allowing only two third-down conversions on seven first-half tries by the Panthers. As a whole, the defense appeared much more sound in its second game under the lights.
"They were better than they were a week ago," said Kelly. "I thought they tackled better. I thought they did a better job of keeping gap integrity on the defensive side of the ball and making the ball go where we wanted it to. I thought we got to the quarterback a little bit, which was pretty good. It didn't let them get comfofrtable back there. So, again, I was pleased with them. I think I'll always be pleased in games like this, but you're never going to be satisfied. I think we can always play better.
"Part of stopping people is getting everybody to the ball. It's a lot easier to tackle when there are people swarming to the ball. For the most part, we played with really good effort on that side of the ball. So it's a lot easier, when you get four, five, six guys in the picture making tackles . That makes things a little bit better. But I think for all those guys, the game slowed down for everybody."
As for the third phase, special teams appears to be one area in which the Eagles can feel confident in a big improvement over last season. In 2012, the Eagles ranked near the bottom of the league in kickoff return average, kickoff return coverage and punt return coverage. They've looked much sharper in the third phase throughout the preseason, which must tie in, at least in some part, to the sheer amount of time the team has spent working on special teams throughout Training Camp.
On Thursday night, both Damaris Johnson and Brandon Boykin flashed as returners, with the former posting an impressive 18-yard punt return and 30-yard kickoff return while the latter exploded for a 41-yard kickoff return.
"I think it's just like the defense," Kelly said. "I think we're pleased but we're never satisfied. I think we'll continue to work. But I think our players have really adapted to (special teams coordinator Dave Fipp's) system and they have a really good understanding of what we do. I think we downed another punt. Russell Shepard made a great play on kick cover. Damaris had a good punt return, Brandon Boykin had a good kickoff return. So we work at it a lot, and you guys that have been to practice, will tell you that. But it's paying dividenss in the first two games."