Later this month, Chip Kelly will embark on his first draft as a head coach in the National Football League. After a very productive free agency period, where will the Eagles look to improve the team in the draft? Kelly sat down with NFL Network's Steve Wyche to preview what's in store for the Eagles ...
On the plan he and Eagles general manager Howie Roseman have put together during his time in Philadelphia so far: "It was really a big, collaborative effort between our personnel department, our coaching staff and Howie. We've got some really good guys on our team to begin with and it's now how do we complement them? There is a certain kind of guy we want on our team. The guys we signed fit that DNA."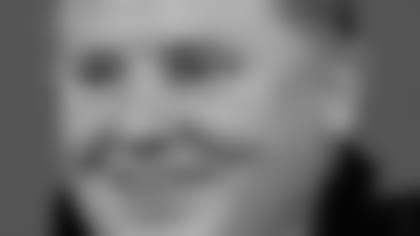 On the kind of players he wants on his football team: "I want guys that love playing football and that this game is a passion for them and it's not something that is a job. If you approach it as this is just your job and this is what you do, and you're checking in at 9 in the morning and checking out at 5, then I don't think those people last over the long term."
On bringing back quarterback Michael Vick: "Mike can still play. When you evaluate a quarterback, you have to evaluate everything. The losing of three or four offensive linemen for the season, he took a lot of hits. You as a quarterback when you drop back hope that that guy is going to be blocked, and when we miss a block and he ends up getting hit, it's not the quarterback's fault. When you sit down and analyze what his skillset is and what he can still do, he can still throw the football, still accurate with his throws, he's extremely tough. There was no question in my mind that I wanted Michael to be back on this team."
On if the adjustment of the hash marks in the NFL changes the offense he ran at Oregon: "Yeah, it does. But it's not like that rule only affects us – it affects everybody else that we play against. In college football, people tried to use the wide side of the field, but in the NFL you're not going to get as much wide side of the field use. The game is a little bit more balanced at the NFL level but no matter how you're doing it the same rules apply to all 32 teams."
On how their approach in free agency impacts the upcoming draft: "You look at the history of this, when people make mistakes it's when they kind of reach for something that probably isn't there. We feel right now that we don't have a need, (that) we have to take this. We've put ourselves in a position to take the best player that is available."