The Eagles' continuing search for improvement throughout the roster turned to special teams Monday as the team signed veteran punter Donnie Jones to a one-year deal and released Mat McBriar. The 32-year-old Jones is entering his 10th NFL season and comes to Philadelphia after punting for the Houston Texans last season.
Following a solid 2012 season that saw him net 40.5 yards per punt, Jones, an impending free agent, said that he expected to return to the Texans. But as free agency rolled on, Jones said Eagles general manager Howie Roseman inquired about bringing the veteran aboard to boost a punting unit that ranked 31st in the league in average yards allowed per punt return last season. At last week's Owners Meetings, the two sides agreed on the parameters of a deal.
"My thought is that Philadelphia really wanted me here," Jones said on a conference call. "You always want to go somewhere where you're wanted. After meeting with the special teams coach Dave Fipp and coach Chip Kelly, I'm really thankful to be here and have the opportunity to work with these guys. I think we'll have a great year."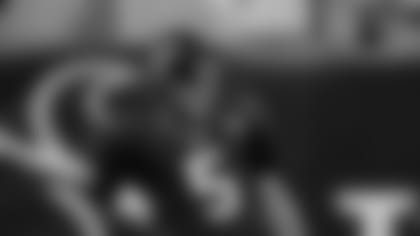 Jones mentioned throughout the day Monday that his general goal as a punter is to average 40.0 yards or more per net-punt each season. It's a feat he's accomplished four of the last five seasons, barring what he referred to as a "down year" in 2011. Rebounding from that season to revert to form last year was an example of Jones' ability to bounce back - an important trait for any football player.
"I think that's a huge part of the game, the mental game, and how you deal with adversity and how you overcome it," Jones told PhiladelphiaEagles.com. "If you have a bad kick in a game, or if you have a bad game, staying focused mentally is so important. There have been games, weeks of practice, where you can't hit a ball and then you get out there on Sunday and everything kind of comes together. It's never all going to be good, so I think how you handle the bad and how you overcome the adversity makes you that player, makes you that good player. Again, this is a good opportunity for me and I look forward to the season."
For the Eagles, Jones is also likely to inherit the role of holder, a skill he's performed at each of his various stops since 2005.
After a six-game rookie season with the Seattle Seahawks, Jones has spent the rest of his career in Miami, St. Louis and Houston, so the majority of his career has been spent punting for teams that played their home games either in domes or in warm weather. So how does he expect to transition to Philadelphia, where inclement weather could come into play late in the season?
"Of course it's different than being indoors, and that's one of the things people have said over the years, 'Oh, he's a dome punter,'" said Jones. "So this, again, I look at this as an opportunity to show, yes it gets cold and the weather can get bad, but I'm not just that indoor punter. I think this is a great opportunity for me. I've played well outdoors, I've had bad games outdoors. I've had bad games indoors too. I think over my career I've done a really good job and I don't think it'll be any different here."