Injuries are a part of any football season, but there is one lingering "What-if?" question about the 2013 Eagles. What would the Eagles offense look like if it featured a full-force Jeremy Maclin? Rest assured that you're not the only one who ponders the question from time to time.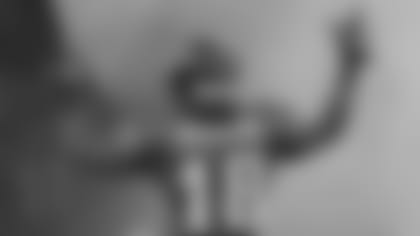 "Is it tough? Absolutely," Maclin said. "Especially knowing that I think I would be able to do some special things in this offense, so it's tough. But I'm trying to remain positive and be there for my teammates and just be a role model, be a leader."
When he's not simulating the other kind of football, wide receiver Jeremy Maclin is hard at work rehabbing from the torn ACL that cost him his 2013 season before it ever really got started. The 25-year-old is a constant presence at the NovaCare Complex as he works through the arduous process of regaining full functionality in his right knee.
Though he has not played a down all season and he has very little experience in this particular offense, Maclin still does his part to help out his teammates.
"Just be available when they have questions for me during the games, the home games," Maclin said. "I'm around the building, so if guys have questions for me about certain things I've seen, especially with division opponents. I've seen some of these guys a lot. So, what are some of their tip-offs? What are some of the techniques they're using? Stuff like that."
Though Maclin is scheduled to be a free agent during the offseason, there is no moping about missing out on a contract season. Instead, Maclin simply laments the missed time on the field while using the time away as motivation.
"(I miss) just playing football in general," Maclin said. "It's what I love to do and the fact that I can't do that, it's hard at times. But, like I said, I just stay positive. I'm still young. I've got a lot of football ahead of me and the most important thing right now is just getting right."