Jeffrey Lurie is a man of action.
As the Chairman and CEO accepted the Commitment to Cures Award from the American Brain Foundation at a gala fundraiser event on Wednesday night at the Union League in Philadelphia, his speech to the crowd lasted just a few short minutes. His work in the autism community, for which he earned the honor, resonates more than an eloquent speech full of platitudes and promises.
In the first year of the **Eagles Autism Challenge** – a one-day, family-friendly bike, run, walk – more than $2.5 million was raised by nearly 25,000 individual donors and sponsors from around the world. The money funded eight research proposals through 2020. The second Eagles Autism Challenge, which takes place next Saturday, May 18 at Lincoln Financial Field, is on track to not only surpass that financial total but increase it by over 50 percent.
"It's easy to be articulate and to describe a lot of strategies and things like that, but in the end, it's really what are you going to do about it," Lurie said in an exclusive interview. "It's not enough to just say the right things. It is what is your plan for action and how are you going to execute it."
His advocacy for awareness has put autism in the spotlight – and for good reason. With one in 59 people living with autism in the United States, it is the fastest growing developmental disorder in the country.
Lurie is also a man of compassion and empathy.
Trying to understand the puzzle of autism is something Lurie has dealt with for almost his entire life. Lurie was just 6 years old when his brother, Peter, was diagnosed on the spectrum.
"It's just been a daily part of my life for the last 60 years," Lurie said. "You're so concerned with your own brother and his well-being growing up; it puts you in a mode to think of other people's well-being than my own which I find liberating because you can focus on how others are and not be so inward looking.
"When you have some suffering in your own family, you don't want other people to have that same suffering. You focus on things that might alleviate or prevent that suffering in others. It's hard to describe, but you don't want others to feel sad. I want everyone to feel confident in what they're doing."
It was Lurie's mother, Nancy, who taught him how to view autism as a "gift."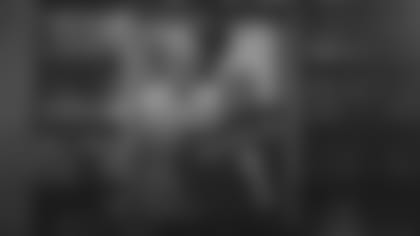 "She is the ultimate role model. I wasn't lucky to have a father after age 9. Her ability to accept my brother in full autism mode and make us feel proud of my brother, make him feel proud of himself, and the unconditional love that she has given to all of her children is really a lesson in life on how to be with your own friends, your own co-workers, everybody," Lurie said. "It's an optimistic view of life, to view the good in most people and try to help everybody achieve what they can do best and be as good as they can be and not be overly critical and be perfectionistic which produces alienation.
"One thing that a lot of people don't understand is there are some extraordinary abilities that people with autism have. There's a whole laundry list of incredible gifts that some autistic people have."
Lurie has never been risk-averse and his bold initiative to leverage the popularity and passion of the Eagles quickly made the Eagles Autism Challenge a global force for funding cutting-edge research projects. It also transformed Philadelphia into a central hub for autism research.
Action. Compassion. Empathy. It's a combination that has placed Lurie as a leader in the autism community. But there's no time for talk. The work must continue.