The Philadelphia Eagles notched two victories seven months before the 1973 season began when they chose a pair of All-America players in the first round of the NFL Draft.
With the third overall pick, they selected Jerry Sisemore, an offensive tackle from the University of Texas. And with the sixth overall pick, which they obtained from San Diego, the Eagles picked Charle Young, a tight end from USC.
As a senior, Young helped lead the Trojans to an undefeated 12-0 season and a National Championship. His momentum carried over during his first season in Philadelphia when he caught 55 passes for 854 yards and six touchdowns. A first-team All-Pro, Young was also named the NFC's Rookie of the Year and earned a trip to the Pro Bowl.
"First of all, I was a blessed man and I played with some great people," says Young, who was Sunday's Honorary Alumni Captain presented by Santander. "Of course, I made an impact because I wanted to make an impact. I had certain goals that I needed to attain.
"Plus, for me coming from California, Philadelphia was on the other side of the world. And back in those days, there were only three television stations, and I wanted my parents to know that I was doing well. That's why I had to make a statement."
Young made another statement the following season when he led the NFC with 63 receptions for 696 yards and was selected to play in his second of three consecutive Pro Bowls. He spent four seasons in Philadelphia before being traded to the Los Angeles Rams for quarterback Ron Jaworski prior to the 1977 campaign.
"One of my fondest memories (from my time with the Eagles) is the camaraderie that we had on that team," Young says. "There were guys like Roman Gabriel, and you had all the guys that came in with me – Jerry Sisemore, Guy Morriss, Randy Logan, Will Wynn, Joe Lavender, and a plethora of other people. All of those came in from a winning program.
"When I first came into the league, it was more about individual stats, but I learned quickly that it is the team stats that are most important where you accomplish the ultimate goal and that's to win. And so looking from the standpoint, that solidifies the legacy of being a winner because I won in college, the National Championship, I won in the NFL, a Super Bowl (XVI) championship (with the San Francisco 49ers). And so that is what I look at as being the most promising and probably the most fruitful of my endeavors."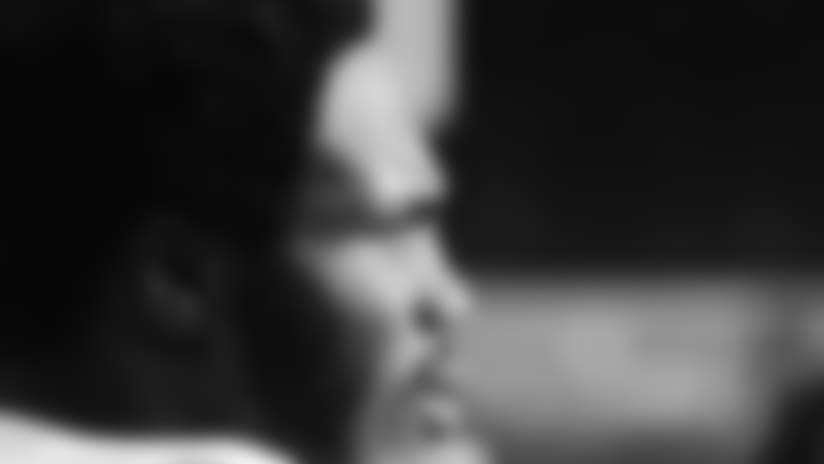 Young played 13 seasons in the NFL with the Eagles, Rams, 49ers, and Seattle Seahawks. Appearing in two Super Bowls, XIV with the Rams and XVI with the 49ers, he finished his career with 418 receptions for 5,106 yards and 27 touchdowns. He was also able to experience first-hand what sets Philadelphia's fans apart from others.
"The Philadelphia Eagles, their fans are very knowledgeable fans," he says. "You just can't come out there and just give them anything. Philadelphia at the time was, we'll call it the working man's team. They enjoy you getting up and putting in a day's work, so to speak. They enjoy you coming out and giving your best. But if you don't give your best, they will boo you. I don't know, maybe now they don't do that, but back in those days, if you didn't give your best and were just going through the motions, they will boo you."
Following his playing days, Young founded an environmental learning center for at-risk youth near Seattle.
"The center that I started was to change young people's attitudes," Young says. "A lot of times, it is their environment that they're in and the environment is a negative environment. Most people look at it and they blame them. It is not their fault that they're in that environment. If you change the environment, you change the person's thought pattern. If you change their thought pattern, you change their actions. If you change their actions, then they will improve."
After operating the center for several years, Young decided to return to school in 2015 and is attending Northwest University in Kirkland, Washington where's he's working on a master's degree in theology. What prompted him to become a student again?
"Because I must be about my Father's business," Young says. "At the present state of my life, I am 66 years old. When I was in Philadelphia, I had a lot of youthful enthusiasm and didn't know anything. I thought I did, but I didn't know anything. I didn't know the true meaning of life and the struggles of life. I had no idea.
"As I've gotten older, I've gotten wiser. And I am thankful to God that he has allowed me to live this long. A lot of people that I went to school with and grew up with and even played with on the Eagles are no longer here. But I am. And if I live to be 100 years old, that means that I have 33 1/2 years to go. Then the question falls on the table, what will I do with this time that I have? So I'm studying to be an ambassador, a purveyor of hope in a society that has no hope."