This week, I've teamed up with DallasCowboys.com writer Jonathan Bales to bring you a mini-gameplan for the Eagles. Jon analyzes the Cowboys from a perspective similar to what I do in InFocus, so he'll provide some insights on how Dallas might attack Philadelphia in Week 10.
Eagles Pass OffenseBy Mike Clay
After averaging 2.5 offensive touchdowns per game over the last three seasons, the Eagles' offense sits at 1.6 touchdowns per game in 2012. That ranks 28th in the league this season, ahead of only the Chiefs, Jaguars, Rams and Cardinals. Head coach Andy Reid continues to throw the ball at a heavy rate, calling a pass on 65 percent of the team's offensive plays. That is the league's eighth-highest mark and fairly consistent with the play-calling during Reid's long tenure with the franchise.
The Eagles' most-popular offensive package is the three wide receiver, one tailback and one tight end set. This formation features DeSean Jackson and Jeremy Maclin on the outside, Jason Avant in the slot, Brent Celek with his hand in the dirt along the offensive line and, of course, LeSean McCoy in the backfield. This package has been in place 44 percent of the time when the Eagles called a pass this season. Jackson (17.2-yard average depth of target) and Riley Cooper (20.0-yard average) are the team's deep threats. Celek (8.0), Avant (8.8) and Clay Harbor (6.0) handle a good chunk of the underneath routes. Maclin (12.4), meanwhile, does a bit of both.
Aside of the 3-1-0-1, the only other Eagles' packages worth mentioning are the 2-1-0-2 and 2-1-1-1. The former requires bringing a second tight end onto the field, which, in the Eagles' case, is Harbor. Consider that Michael Vick has thrown 26 percent of his passes to a tight end this season, which is the league's sixth-highest mark. The latter involves fullback Stanley Havili. The Eagles are averaging 8.2 yards-per-aimed-throw and have completed 67 percent of their passes with this package in place this season. That's their best marks for any package aside of those with four wide receivers on the field.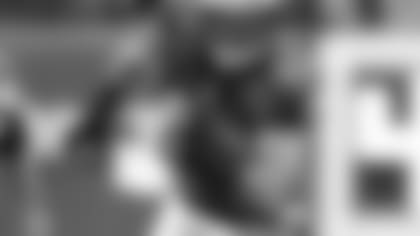 The Eagles have fared better at home (2-2, 20.1 PPG) than they have on the road (1-3, 13.0 PPG) this season, which does give them somewhat of an advantage in, at least, one regard this week. Unfortunately, they'll be going up against one of the league's best defenses. Despite spotty coverage from time to time, Dallas sports a very strong pass rush, something that will give an already beat-up offensive line a ton of trouble. The Eagles will be without four starting offensive linemen after Todd Herremans' season-ending injury in Monday's loss. Vick has had the benefit of 3.12 seconds-per-dropback this season before needing to throw the ball, scramble or take a sack, which ranks second in the league behind only Seattle's Russell Wilson. He's unlikely to have that much time against Dallas this week. Expect the Cowboys to apply a ton of pressure, especially with him completing just 41.4 percent of his passes with a 1-to-5 TD-to-INT ratio while under pressure this season.
Cowboys Pass Defense
By Jonathan Bales
Unlike past seasons, Vick ranks in the middle of the pack in deep passing rate in 2012. With just 11.7 percent of his passes traveling at least 20 yards past the line of scrimmage, Vick has thrown deep far less frequently than in past years. Those numbers aren't necessarily telling of how Dallas should defend Philly, though, since Vick still possesses a rocket arm and two big downfield threats in DeSean Jackson and Jeremy Maclin. Unless the Eagles can consistently move the ball on the ground, it might be best for Rob Ryan to call a whole lot of Cover 2 looks to limit big plays.
When the Cowboys blitz or otherwise play man coverage, they should probably first turn their attention to Jackson. The explosive receiver is quietly having a rebound season, hauling in 63.8 percent of his 58 targets for 624 yards. Vick has posted a 104.4 passer rating when throwing to Jackson this year, compared to only 83.4 when looking Maclin's way. Look for Gerald Sensabaugh to shade Jackson's side whenever the safety is playing in a centerfield position.
If the 'Boys do indeed play Cover 2, they could be vulnerable in the middle of the field, especially with Sean Lee out for the year. Tight end Brent Celek has 102 fewer receiving yards than Jason Witten on the year, but he's also gone out on fewer routes. On a per-route basis, Celek has actually posted one-tenth of a yard more than Witten in 2012. Thus, he's more than capable of capitalizing on a potential Cowboys weakness if given the chance.
Eagles Run OffenseBy Mike Clay
It's no secret that the Eagles' rushing attack is led by LeSean McCoy and Michael Vick, but the impact made by Bryce Brown cannot be discounted.
Of the designed runs (excludes scrambles) called by Philadelphia this season, 73 percent have been handled by McCoy. Brown has seen 13 percent of the workload and Vick has handled 10 percent. That may not seem like much for Brown, but he's been asked to enter the game in some key situations. The Eagles have called 14 runs this season from inside the 5-yard line. McCoy has handled seven of those totes, but Brown has been in the game quite a bit in these situations, carrying the ball four times.
Although he's only carried the ball 25 times on the year, Brown is averaging 3.4 yards-after-contact per rush, which ranks sixth in the entire NFL among backs with 25-plus carries.
Switching the focus back to McCoy, it's worth noting that his numbers are down a bit from the past two seasons. After averaging 5.1 yards per carry in 2010 and 4.8 during his breakout 2011 campaign, he sits at 4.3 yards per carry this season. Additionally, he's scored only twice on the ground this year, which is well behind a 2011 pace that saw him find paydirt 17 times. Despite the injuries, the Eagles' run blocking has actually graded out pretty well this season. The question is whether they can maintain that level of play with King Dunlap, Dennis Kelly, Demetress Bell and Dallas Reynolds now playing a full complement of snaps.
Because they have the package on the field nearly half the time, the Eagles call run most often when three wide receivers are on the field. That means McCoy has only his five linemen and Brent Celek blocking for him in and around the hashes. Philadelphia has had the 3-1-0-1 set on the field on 40 percent of its runs this season, racking up a strong 4.9 yards per rush on the 94 carries. The Eagles also run quite a bit with a second tight end (Harbor) or fullback (Havili) on the field in place of the third wide receiver. Eagles' backs are averaging 5.1 yards per carry with the 2-1-1-1 in place and 4.8 yards per carry behind the 2-1-0-2.
Turning now to Vick's production with his legs, we see a major dropoff in the touchdown department. After scoring 10 times on 108 carries during the 2010 season, he's managed only two scores on 128 carries since. Additionally, as Vick ages, he's scrambling less. In 2010, he scrambled on 12.2 percent of his drop backs. That number fell to 10.4 percent in 2011 and is at 9.5 percent this season. Finally, we see his yardage on the decline as well. With kneels and sneaks removed from the equation, Vick has seen his yards-per-carry mark fall from 9.5 in 2011 to just 6.4 in 2012.
This Sunday, in what figures to be a close game, McCoy will approach his 20-plus touches, which will generally include about 18 carries and three-to-four pass targets. Brown will see only a handful of carries, but keep an eye on him inside-the-5. Including scrambles, Vick will carry it around seven times and should approach 50 rushing yards. The Cowboys have one of the league's toughest run defenses, but the Eagles are able to counter with a talented backfield led, of course, by McCoy.
Cowboys Run Defense
By Jonathan Bales
The Eagles rank 11th in the NFL in rushing attempts with 233, but 23.2 percent of those belong to Vick. Excluding quarterback runs, Philly checks in at 30th in the NFL in attempts. Along with Vick's rushing efficiency, the lack of attempts is actually a major reason why the Eagles have historically been one of the most efficient rushing teams in the league; even in a down year, they rank eighth in yards per carry and fourth in rushing success rate in 2012.
The question for Dallas is whether or not they should play with two deep safeties, conceding the run. While we could debate the merits of that strategy all day, it's probably suitable for the Cowboys to generally play to defend the pass. With the lack of depth at inside linebacker, that could even mean utilizing nickel personnel as their base package.
There's good news for Dallas in regards to halting LeSean McCoy, though. The Cowboys' best run defender is probably outside linebacker Anthony Spencer. Spencer rarely lines up on the right side of the defense, doing so on fewer than one-fifth of all snaps. That matches up well with the Eagles, who love to run to the right side of their offense. Of their 90 runs outside of the tackles, 61 (67.8 percent) have been behind right tackle Todd Herremans, who is now out for the season. Averaging 1.25 yards per carry more on the right side as compared to the left, the Eagles could have trouble stifling the Cowboys' plan to make them more one-dimensional.