The Eagles are in Pittsburgh for a showdown with the cross-state rival Steelers. The Eagles look to build off of last week's first win of the season in San Francisco, while the Steelers want to remain undefeated after an unexpected bye week.
Our live pregame coverage begins Sunday with The Kickoff Show presented by Axalta at 12:15 PM. Amy Campbell and Fran Duffy offer live looks inside Lincoln Financial Field as the players warm up while discussing the key storylines and players to watch. You can watch this on PhiladelphiaEagles.com, the Eagles app, and our social media channels.
The on-field action is set for 1 PM. Here's how you can follow the action. No matter where you are, PhiladelphiaEagles.com and the Eagles app offer comprehensive coverage all game long through Eagles Gameday Live.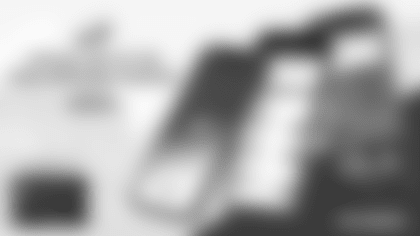 Eagles Mobile App
Stay connected with the Eagles anytime, anywhere with our official mobile app. Receive the latest news, watch behind-the-scenes videos, and more.
• If you live in the Philadelphia area, you can watch the game on FOX with Kenny Albert covering the play-by-play, Jonathan Vilma providing the analysis, and Shannon Spake reporting from the sidelines. The game will be streamed live on the Eagles app. However, you MUST download the latest version of the app to watch. You can also listen to the Merrill and Mike broadcast on SportsRadio 94WIP, PhiladelphiaEagles.com, and the Eagles app. There is also a Spanish broadcast available as well.
Once the game is over, join Amy, Fran, Eagles Insider Dave Spadaro, and Eagles legend Ike Reese for the Postgame Show presented by Ricoh for analysis, highlights, Coach Pederson's press conference, and a whole lot more. You can stream this on PhiladelphiaEagles.com, the Eagles app, and our social media channels.
• Want more Eagles highlights? Download the NFL app for your connected TV device, choose the Eagles as your favorite team, and get our best content delivered straight to your Android TV, Apple TV, Fire TV, PS4, Roku, and Xbox.