Duke Riley believes he could write a book with all he has experienced in his life, but he doesn't need hundreds of pages to tell his story. He wears it on his back every single day.
From his neck to his tailbone lies a tattoo that tells Duke's story in great detail. It shows the eye of Hurricane Katrina, which ravaged his community and many others in the Gulf region in 2005. It features a toppled water tower in his native Buras, Louisiana. It even features a recreation of a childhood photo he took in front of the wreckage the devastating storm left behind.
But Duke does not merely wear his story for others to see. He carries it around with him on a daily basis as if he is Atlas holding up the planet. In some ways, it has helped him build up his physical and mental strength. In others, it has weighed him down to the point of despair.
Regardless, it is a showcase of Duke's heart and desire. The former he picked up from his mother Waukesha Riley, who has a heart as big as the Gulf Coast, as she is persistent in her caring for others despite sometimes less-than-ideal circumstances.
The latter Duke picked up from his father, Duke Berghman, whose tireless work ethic rubbed off on his son, which helped him overcome a bout with spinal meningitis to become a captain on the 2020 Philadelphia Eagles.
He is truly a perfect amalgamation of his parents and a quintessential product of his environment.
If you want Southern Hospitality mixed with a blue-collar work ethic, look no further than Duke Riley: A man who has gone from living in poverty in an unincorporated community in Southern Louisiana to the bright lights of the NFL.
But like the rest of his life, nothing comes easy.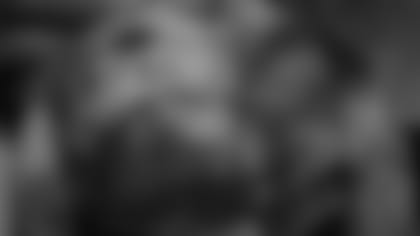 As a third-round pick of the Atlanta Falcons in 2017, Duke signed what would be for the average working-class person a lucrative, four-year contract when he entered the NFL. It instantly made him the financial savior of his mother's side of the family – for better or for worse.
"I think when people see athletes, they think those guys got it made. But you know what money brings? Problems," Duke explained. "It's good. You could put people in position to see different stuff, but I had to learn that I couldn't help everybody."
Being able to help the family financially sounds fulfilling in theory, but in practice, it can be cumbersome. It is an internal struggle many athletes of color who lived through financial hardships wrestle with.
Long before Duke signed his first professional contract, he spent the majority of his childhood living in poverty in the Plaquemines Parish in Southern Louisiana. When the eye of Hurricane Katrina devastated Buras, it left the tiny community in shambles and 11-year-old Duke and his family with virtually nothing.
Duke's family evacuated to Baton Rouge and bounced around various places in Louisiana, including a year-long stint in a FEMA trailer. It wasn't until his father found success in the oil industry in 2010 that Duke and his immediate family could say that they escaped poverty.
The rest of Duke's family was not as fortunate, leaving him as the shining beacon of hope for a way out.
Unfortunately, life in the NFL can be more tenuous than people realize. NFL player contracts are not fully guaranteed, which means a player like Duke could be one misstep away from rejoining his family in the seemingly never-ending carousel of living paycheck to paycheck.
The pressure to avoid that only mounted when he missed games during his first two seasons with the Falcons due to various injuries. Eventually, Duke, who is extremely close to his family, had to make some agonizing decisions.
"I just started putting all positive stuff around me, positive people," he recalled. "If it wasn't helping me, then I was just separating myself. Not that I was just changing on people. It's just that in life you just go through stuff."
"We're not just football players," he added. "We all have different problems. Everyone has stuff that goes on. The type of guy that I am, I try to help everyone. I kind of had to step back and realize that I needed to help myself first before I had to help other people."
Duke's instinct to help others can be traced directly to his mother, Waukesha, who made personal sacrifices as early as her teenage years, when she left high school to provide for her two children, Dariyan, who she gave birth to at the age of 16, and Duke, who was born when Waukesha was 18.
To this day, Waukesha is still serving others by waking up in the early-morning hours to hit the streets of New Orleans to feed the homeless. Duke has seen his mother fill other people's souls with good food his entire life, as she kept the neighborhood fed with meals that were mostly provided by the land they lived on in the bayou, which made her house the place to be.
Waukesha took care of everyone despite housing a family out of a three-bedroom trailer that was occupied by as many as 10 people at any given time. But regardless of her situation, Waukesha was going to take care of others first.
"I tell my daughter (Duke's younger sister, Destini), 'If they got three women in the woods and they got one big bear trying to attack all of us, help them, don't help me. I'm going to be OK,'" Waukesha said.
According to Waukesha, Duke is not one to readily express his feelings, but she could still see how much of an effect not being able to help his entire family had on him. Duke was the exact opposite when he was a child, as he made no bones about his feelings when neighborhood children picked on him for his bifocals that took up an embarrassing amount of his face.
It didn't help that Duke was the runt of an athletically gifted family, which made him an easy target for merciless teasing. There were multiple occasions where Duke ran into the house crying and looking for a way to break his glasses, the source of his continuous ridicule.
Waukesha wouldn't let him. In fact, she told him to march right back out of the house and stand up for himself. If he didn't, he would have to deal with her and that was not a fate Duke was willing to subject himself to.
Outside of that instance of tough love, Waukesha has been a constant source of tenderness for Duke throughout his life. While Duke was dealing with family strife, she was empathetic for her son, who carried a great deal on his shoulders while fulfilling a lifelong dream of playing in the NFL.
Waukesha would make the six-hour drive from New Orleans to Atlanta to provide emotional support despite Duke's insistence on buying her a plane ticket. But Waukesha, never wanting to be a burden to anyone, would hit the road instead.
Now that Duke plays in Philadelphia, he is not as accessible to his mother as she would like, but that wouldn't stop her from immediately packing a bag and hopping on the first flight headed to the City of Brotherly Love if Duke needed her.
She did just that on Thanksgiving last year when Duke was unable to celebrate with his own kin in Louisiana, as he was in Philadelphia preparing for a game against the Miami Dolphins. Waukesha, feeling bad that her son would spend Thanksgiving alone, prepared dinner for the family in Louisiana, packed Duke a plate, got on a flight to Philadelphia, and surprised her son with a little bit of home cooking.
Even though Waukesha can bring a piece of the family to Duke, it won't quite be what it once was. Duke grew up with the family fully intact, but during his senior year at LSU, that all changed after his mother and father separated, splintering their tight-knit bond.
It affected Duke during his final season at LSU, as things he never gave a thought to suddenly became major family issues. Things like which parent was granted access to the family room during and after games or who had to stay in a hotel the night before became as much a part of Duke's pregame preparation as studying the opposing offense.
"It's a lot to hold everything together," Waukesha said. "He really has a lot weighing on him because he holds everything in. We were a family, and everything just went crazy. I mean, things happen, you know?"
In an effort to block out the real-life melodrama at home, Duke did the one thing he knew best, and that was go to work. His desire to be great consumed him and provided a remedy to his off-field issues. However, the respite was merely temporary.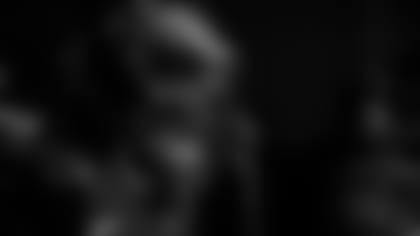 At some point, everyone hits a crossroads where they have to make a decision that could potentially affect the rest of their life. Duke reached that point when he was just 12 years old during a conversation with his father, Duke Berghman.
"Big Duke," as his friends call him, sat "Little Duke" down so that he could make a choice. Duke could either work hard from that point forward to become great at something and enjoy the spoils of his labor later on in life, or he could have fun like all of the other 12-year-olds in the neighborhood and work harder than ever when he got to be his father's age.
Even at 12, the decision was an easy one for Duke. He took a look around at his environment and saw there wasn't much waiting for him there as an adult. What little there was involved working in the oil fields like his father, working in commercial fishing, or worse, jail.
Duke had already been to work with his father operating on oil and gas platforms and quickly realized he never wanted to do that again. Duke's desire to avoid the oil fields and a genuine love of sports spurred him to put fun on hold with hope that he could one day flee his surroundings for greener pastures. His father pushed him every step of the way.
"I don't want him to be any other way because with how my dad treated me as a kid and the things he put me through, it really helped me get to where I'm at," Duke said. "If it wasn't for my dad, I wouldn't be in the position I'm in now. I appreciate that."
Berghman put Duke and his siblings through so much in an effort to help his family avoid the pitfalls he fell haplessly into when he was growing up. Berghman was taught the lesson he eventually passed down to Duke. But unlike Duke, Berghman, a self-professed knucklehead, ignored it. Eventually, skipping the lesson landed him in jail, but upon his release, Berghman vowed to provide a quality life for Waukesha and their children and did so by going to work in the oil fields every single day.
"You go to work, you'll be alright, but if you don't want to work, you ain't going to be alright," Berghman said. "You can sit home, and cry and moan, but ain't nobody going to do nothing for you but yourself and that's what (Duke) learned. He saw me go to work every day."
There was plenty of work to be had in Plaquemines, as it heavily relies on the oil industry to fuel its economy. Buras became a thriving community during the 1960s thanks to the work that took place right on its shores, allowing people to work in the fields and sleep in their own beds at night. But a pair of devastating storms late in the decade forced some to move away.
What was left was a community with no red lights, nothing to do past sundown, and a group of people living off the land. Berghman didn't necessarily mind that style of living, but that did not make it any less difficult to raise a family.
The circumstances grew even more dire after Hurricane Katrina and while the suburb in the northern part of the parish, Belle Chasse, was rebuilt and the population increased, Buras was not. The population of the community shrunk and the socioeconomic divide between the two sides of the parish grew.
"It's like they forget about you," Waukesha explained. "It's crazy. You'd have to see it to believe it."
After moving around, Duke and his family were among those who relocated to Belle Chasse, thanks to an unexpected opportunity. In the aftermath of the BP oil spill in 2010, Berghman was able to cash in on having an aluminum boat that allowed him to keep working while those with fiberglass boats could not. He transformed his oil business into a multimillion-dollar operation, providing Duke with a chance to live out his athletic dreams without worrying about the burden of helping the family financially.
Other people from Buras are not so lucky.
Other children are forced to grow up faster in that part of the parish. Their hopes of one day escaping vanish once the vicious cycle of poverty catches up to them. It is a hopeless tale that Duke Riley has seen play out on numerous occasions.
"Some of them drop out, they go get a job, they go work, make a little money. Not much, but a lot of people don't have the opportunity where I come from," he said.
Berghman's desire to not condemn his family to the same fate made an indelible impression on Duke, and he carried the same trait all the way into the NFL. However, it began working against him while he was with the Falcons.
It started with a torn meniscus he suffered during his rookie season that forced him to miss multiple games. He had surgery to repair the tear, but admitted he rushed back into the lineup and was not quite himself once he returned to the field.
Duke's subpar play caused him to slip down the depth chart. That is when Duke's desire kicked in and it caused him to work harder than he ever had to get back into the starting lineup.
He worked so much that Falcons Linebackers Coach Jeff Ulbrich would tell Duke to not think so much about football, because as he put it, Duke was drowning in it.
"I'm doing everything I can. I'm working harder than I've ever worked. I'm putting extra time in. I'm the first one in the building, last one to leave. I'm doing everything that I can. It's just stuff just wasn't going my way," Duke recalled.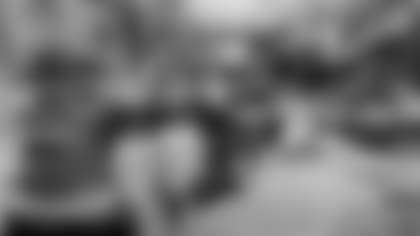 One day last September, while teaching his son Elijah how to play T-ball, Duke received a phone call.
The call was from then-Falcons General Manager Thomas Dimitroff, who informed Duke that the Eagles were interested in trading for him. It was a prayer answered for Duke.
"Damn, it feels good to be wanted," he thought.
It wasn't just any team for Duke, though. It was a team that had proven to be championship-caliber in recent years. Duke saw that firsthand during his rookie season, when he and the Falcons suffered a Divisional Round loss in Philadelphia and another loss in the 2018 season opener.
It was a team that featured college teammate and longtime friend Jalen Mills, who could help him acclimate quickly to his new surroundings. But most of all, it was a fresh start, which he desperately needed after a novel's worth of drama in Atlanta.
"It just felt right," Duke recalled. "It felt right when I walked in the building. It felt like I'm meant to be here."
The result is Duke being in a much better place mentally and physically than he was prior to the trade and it allowed him to thrive on the field for the first time. He was named a captain for the 2019 Wild Card Round against the Seahawks despite joining the team nearly a month into the regular season.
In 2020, he was named a season-long captain. In Week 4 against San Francisco, his coverage combined with Genard Avery's pressure forced an errant throw from 49ers quarterback Nick Mullens, which wound up in the hands of Rodney McLeod for an interception. Against Pittsburgh in Week 5, Duke led the team in tackles (12) and forced a key fumble.
While it all sounds like a happy ending, it isn't. His uphill climb to greatness is still ongoing and has been since he was growing up in the bayou. To date, he has climbed through poverty, natural disasters, and even familial schisms, but through it all, it is heart and desire that keeps him going.