Those first few days after the knee injury that ended his 2020 season, safety Rodney McLeod admits, "it crushed my heart, spirits, and was hard to face reality." McLeod has gotten better mentally since suffering a torn left ACL in Sunday's win over New Orleans at Lincoln Financial Field, and it has helped him that his work in the community has provided the proper perspective.
McLeod, the Eagles' Walter Payton Man of the Year Award nominee, has always been a huge giver to those in need. His work since joining the Eagles in 2016 has been impressive – everything from football camps, to a student health program, to the Ronald McDonald House, to Living Beyond Breast Cancer, to the Eagles Autism Foundation, as well as various NFL activities. He and wife Erika have gone far beyond those programs with the formation of their Change Our Future Foundation, and what's happened here is that as McLeod has spent his time this week giving back to the community, he's helped heal a heart broken by an injury that will require months of rehabilitation, something McLeod is familiar with having torn his right ACL in 2018.
A team captain, McLeod had played every snap of the season in the defense until he rushed Saints quarterback Taysom Hill midway through the third quarter in Sunday's game and had his ligament pop, without contact. It looked serious at that instant and it turned out to be true: McLeod's season was over.
"Knowing what the ACL injury entails, what lies ahead for me, not knowing where my career is going to go now where I am in Year 9, not being able to finish the season, the mindset that I let my teammates down, all those emotions start running through my mind," McLeod said. "I quickly was reminded the day after by a lot of support from my family, friends, and fans of just who I am, my character, and just living up to that. I wiped away the tears and prepared myself mentally and emotionally for this next step and phase in my life, which is now being able to overcome another ACL injury and come back to the level where I left off."
Helping McLeod to recover has been seeing how others are struggling in the Philadelphia community. McLeod says that when he was named the Eagles' nominee for the Walter Payton Man of the Year Award, presented by Nationwide and considered the league's most prestigious honor, as it recognizes an NFL player for outstanding community service activities off the field, as well as excellence on the field, "it means everything to me. It's an honor and a privilege. It put things in perspective for me. Everything I do is sincerely from my heart and really just trying to make this world a better place, especially for young kids."
All of this makes McLeod a special man who clearly cares about those who are underserved. He simply wants them to have an improved quality of life, and while some take the easy way out and provide the minimal time and effort spent, McLeod has gone all in. He and Erika have launched a Change Our Future – 12 Days of Christmas campaign designed to help families pay their rent and other bills, collecting and distributing winter coats, providing meals for women's and family shelters, and giving toys to children, among other things.
He and Erika have provided meals for front-line healthcare workers and given scholarships and laptops to students. During the Election in November, they gave their time to inspire people to vote and provided meals to those working the polls.
"It's very eye-opening, it's a humbling experience and it makes you thankful for everything that you have," he said. "It just fills your soul to be able to go into those communities to be so personable and touchable. For a guy like myself who, for some, idolize or dreamt of having this moment, I'm not there just to sign autographs. I'm there to help in a very meaningful way, whether that's providing a meal for a family or providing a program for their children or that's me taking time and sitting down with these kids and talking to them about what it takes to be successful … it's amazing.
"That's what it's all about. It's about one person helping another. If everybody had that mindset, the world would be a better place."
Eagles fans can help McLeod by jumping on Twitter. Here's how: Along with sponsoring the WPMOY platform, Nationwide is currently running the 6th annual Charity Challenge, a social media campaign to support and promote team nominees. Fans can vote for McLeod on Twitter until January 17, and to cast a vote on Twitter, fans have to include the hashtag #WPMOYChallenge along with the name 'McLeod' and/or @Rodney_McLeod4 within the post. The player with the most votes will receive a $25,000 contribution to their charity of choice, courtesy of Nationwide.
"This has helped me put things in perspective a lot," McLeod said. "It has helped me re-evaluate my situation, my injury, and say, 'Things could be a lot worse. You could be out here with barely any money in your pocket, struggling to provide and get groceries and put clothes on your back,' but this is what you have going on and it's the worst in your life. It was a sight to see and I'm glad to be a part of that."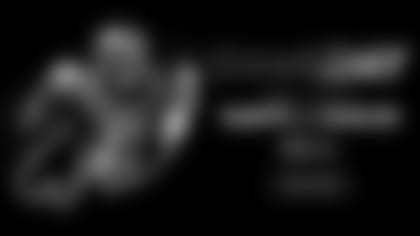 Man of the People
Rodney McLeod is the Eagles' nominee for the Walter Payton NFL Man of the Year Award. He writes why 2020 inspired him to do even more work in the community.